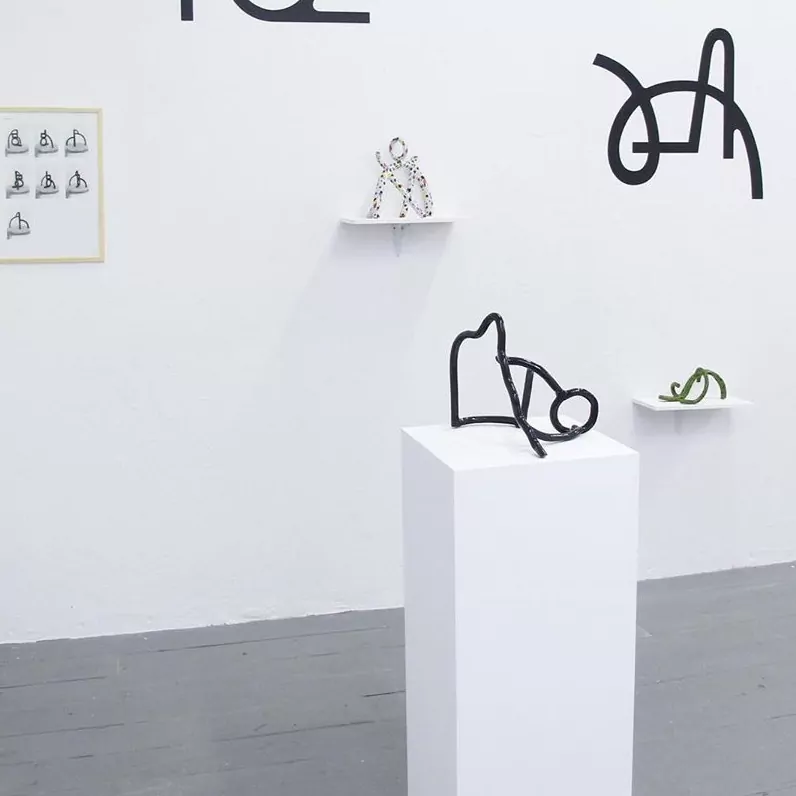 Claying with Type – Works by Hanna Whitehead & Guomundur Ulfarsson
Challenging the boundaries of design by finding inspiration from various sectors is what creativity is all about. Through the material that you source and scratch away at you leave small fragments that become ideas, stitching a foundation that will become your own work, thus seeing your vision come to fruition later on down the path.
This series 'Claying with Type' by Hanna Whitehead and Guðmundur Úlfarsson of 'Or Type' in Iceland for Gallerý Port in Reykjavík stood out. Ceramic artist Hanna Whitehead worked with type designer Guðmundur Úlfarsson to play on their shared interest in the journey between the digital and the handmade.
Exploring both two and three-dimensional form, as well as distorting these to make a grey area in the middle, Whitehead has crafted a series from clay that was inspired by elements in different typefaces from Or Type, Úlfarsson's studio. Úlfarsson then took these finished sculptures and produced his own symbols from each to make a new typeface of sorts. A new language!
The concept itself is obviously inspiring, but the way the lines of each sculpture make for something unique visually depending on the onlooker's position is really great and something I think artists often forget about as they tend to think of their work as being shown face on.
I'm excited to see what else can be produced by Hanna Whitehead and other creatives in the near future. We need this creative mentality, not only in the field of craft, but also to bring other types of creatives in to different fields so that we can all be propelled forward.
hannawhitehead.com
gudmundurulfarsson.com