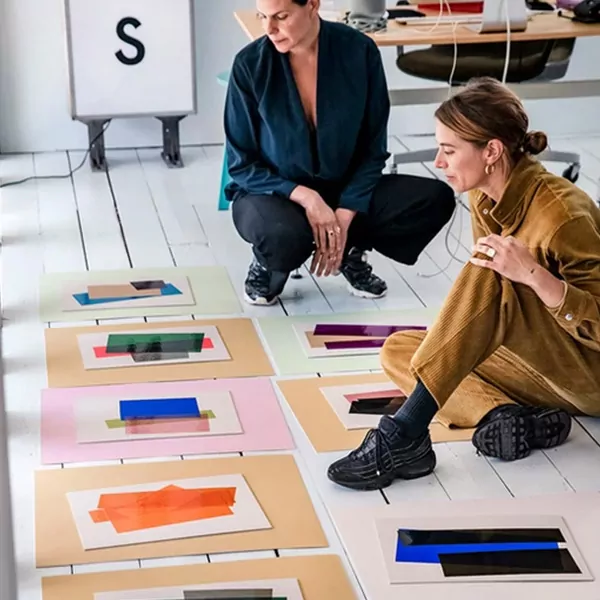 Ever-Changing Compositions – UNFOILED Series by Studio Rens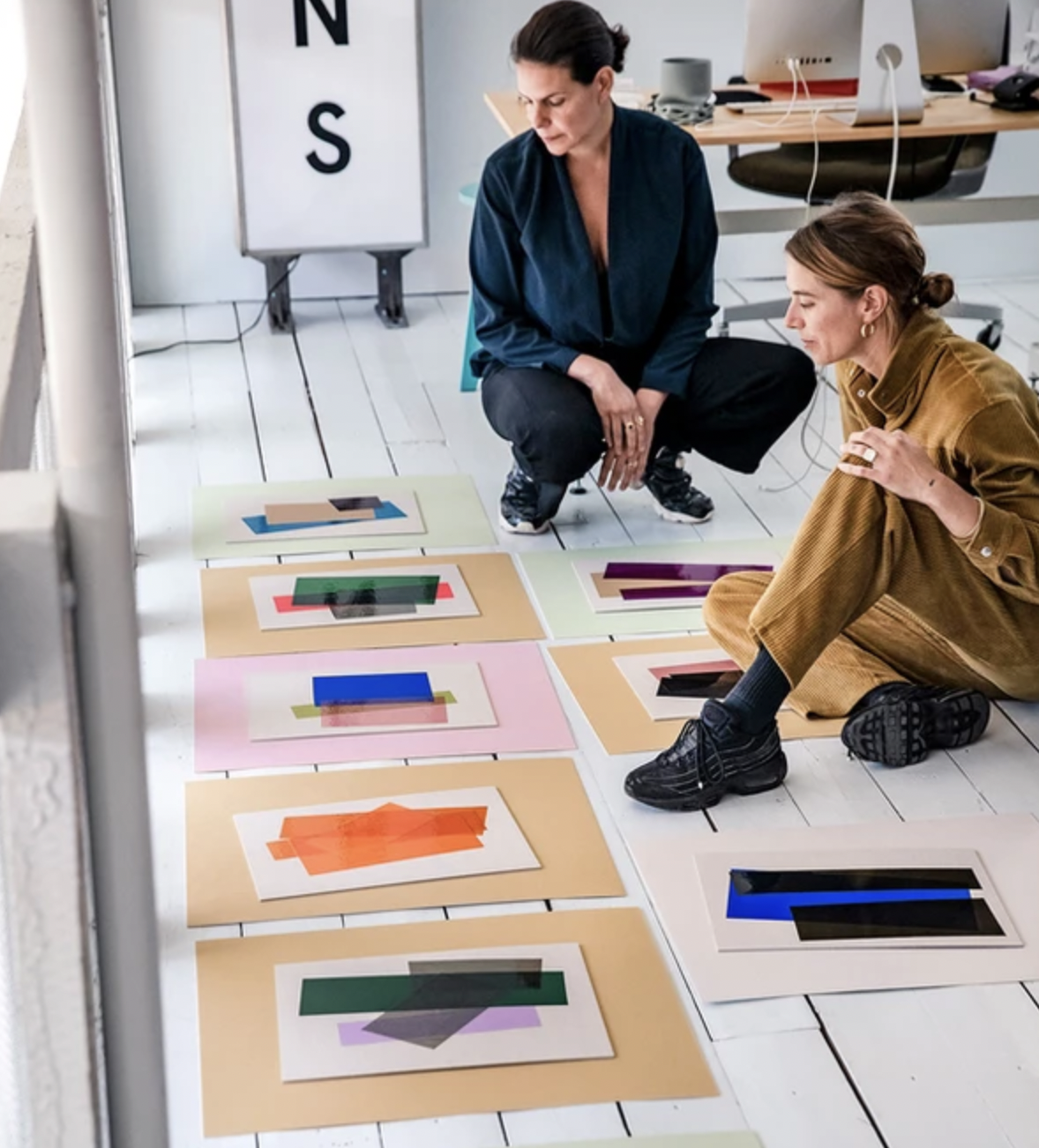 The complexities of glass have always inspired me. Especially the transparent layers and the way in which light refracts. There's a real depth that can be fabricated using such a simple material. The problem is, most of these properties are almost unique to glass itself and it's rare to see them carried over to other artistic mediums.
This is why I took a liking to the work of the Dutch designers at Studio Rens. Their series titled UNFOILED uses transparent foil and paper cardboard, translating them in to a series of graphic images. By experimenting with layers they have been able to create these overlapping compositions that mimic many of the properties found in glass.
Interestingly, they transferred this design series on to ceramic forms with the help of pottery studio Cor Unum. Studio Rens taken a simple tube-like form that they have then applied block ceramic foils to the surface of. This creates these one-of-a-kind graphic compositions seen below.
Overall I am very fond of this series and how Studio Rens have tried to apply this one concept to different art mediums. It takes guts and insight and is something we should be experimenting more with to challenge ourselves and see what other unique techniques we can discover on the journey.