Graphical Language – Art Works by Danish Creative Kristina Krogh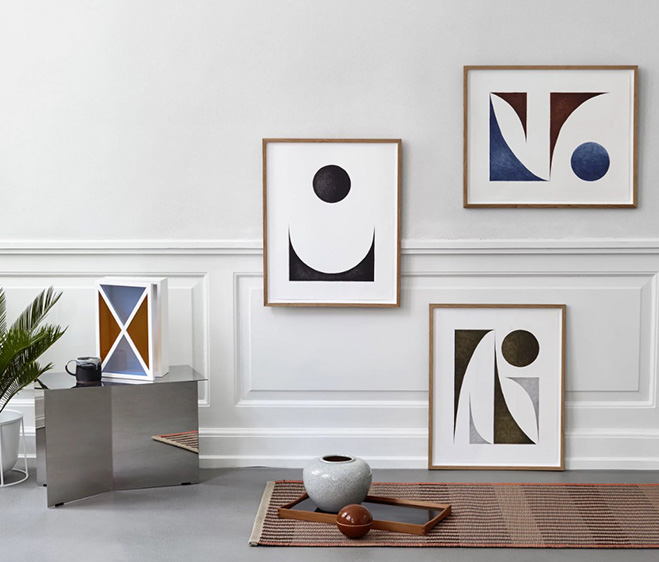 Humans are made up of personality traits and being high in openness, a trait of a creative, is not always as productive as one might think. When trying to group together work and have a cohesiveness in a collection functional designers often do a better job at translating their viewpoint in to something that can be appreciated by a wider audience. It's a fine balance between being creative but also pragmatic in your approach.
Take Charles & Ray Eames for example, Charles being more concerned with the engineering and construction, where his wife Ray was much for creative and artistic. This pairing went on to produce work that stood the test of time and has really penetrated in to the everyday lives of many people around the world. In this regard I was taken aback by the artwork of Kristina Krogh, a visual artist and designer working across many fields in art and design.
With a background in Graphic Design Kristina set up her studio in Copenhagen and sells her works at numerous design shops and galleries. They are all limited editions prints that have a simple, graphical language. Her eye shifts between light and shadow, also mixing colour and contrast to create texture and depth in her work. I can definitely see flowing, organic shapes that intrigue but don't stick out too much. Here are a selection of my favourites from her portfolio but more can be found on the link below. Her website is also very beautifully designed. Enjoy.