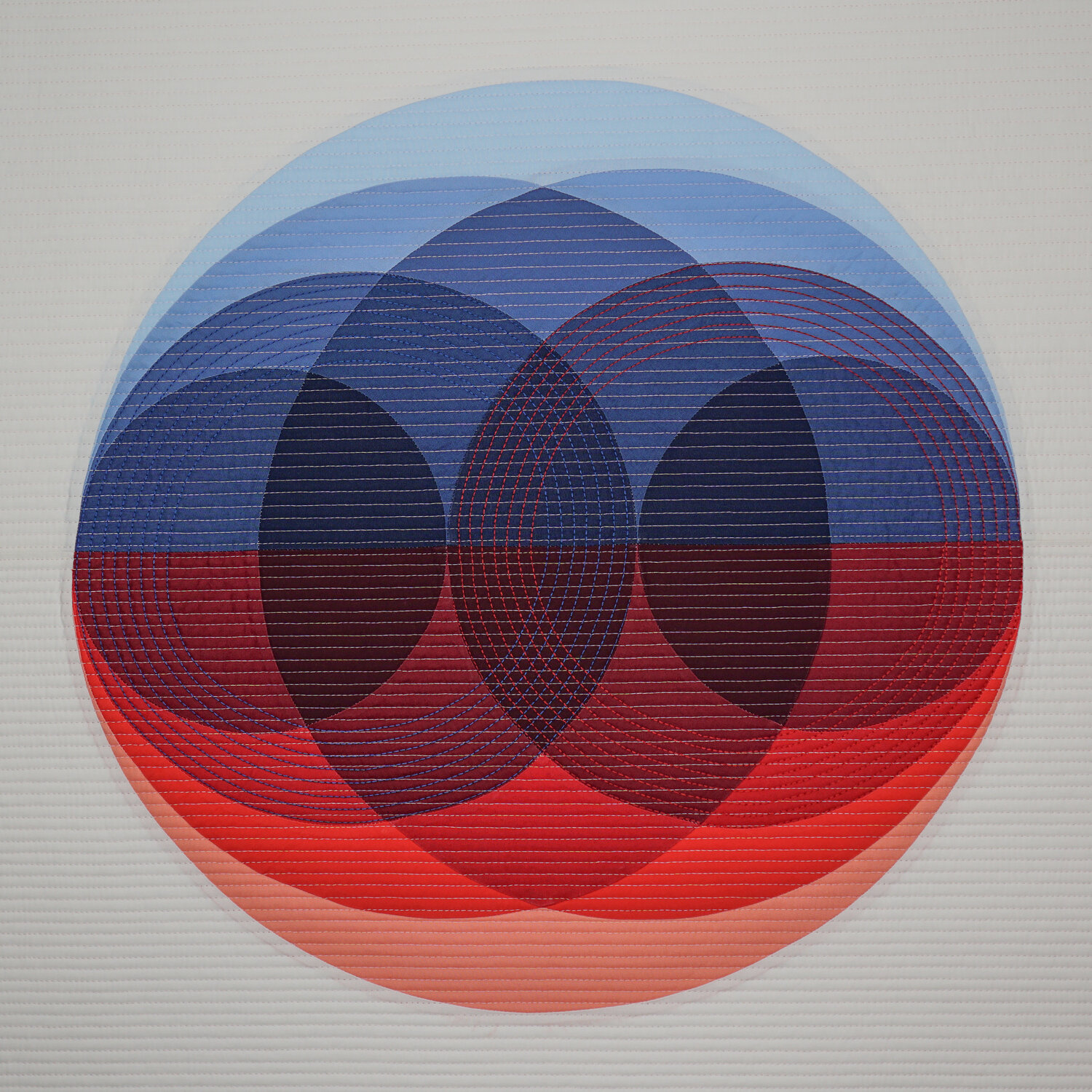 Radial Formations – Modern Graphic Quilts by Audrey Esarey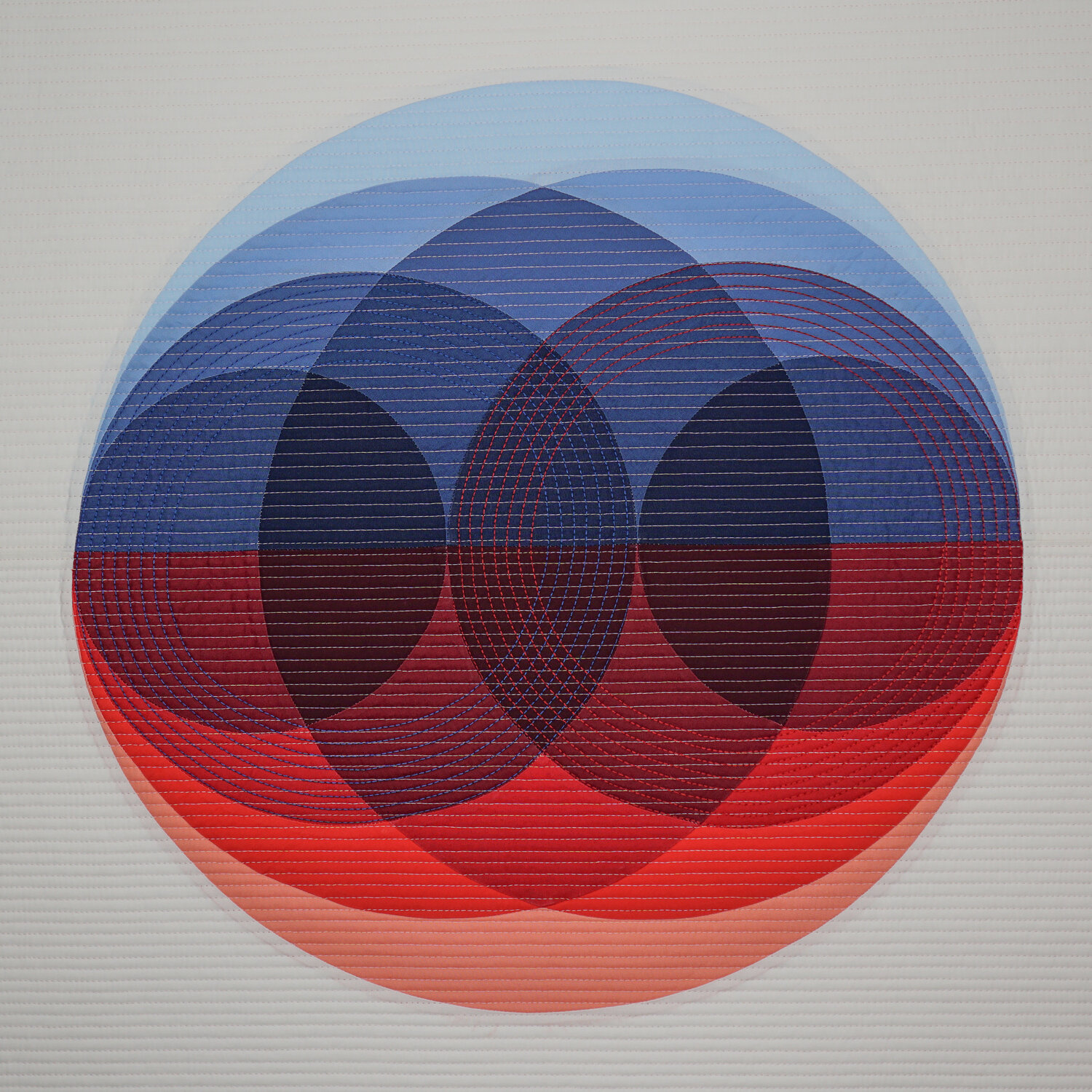 I've referenced the work of Josef Albers many times in the past. I admire Alber's work in two ways specifically, one being his constant use of repetition, especially his exploration of the square in his 'Study for Homage to the Square' series. I see it as a process of meditation, the boundaries are always the same but there's one changing element; colour.
This methodical approach of experimenting with colour has always fascinated me, liking it to one that an industrial designer might use to create a colour palette. This is partly why I was drawn to the work of Audrey Esarey, a quilter from Kentucky who has produced a collection of textiles featuring modern graphics incorporating radial and circular shapes.
Although her radial pieces are exciting to see as they combine abstraction with such an age old craft, I'm very much inspired by her 'Watercolor Study' that appears to be an ongoing series that will continue throughout 2020. The overlapping colours are wonderful to see and all of them are hand stitched which definitely adds warmth of each piece.
Audrey has been able to turn this so called 'hobby craft' in to a place of exploration and experimentation. Using principles found from modern art, she's brought this through in to her own appreciation for craft and has made work that's timeless in nature and full of spirit.