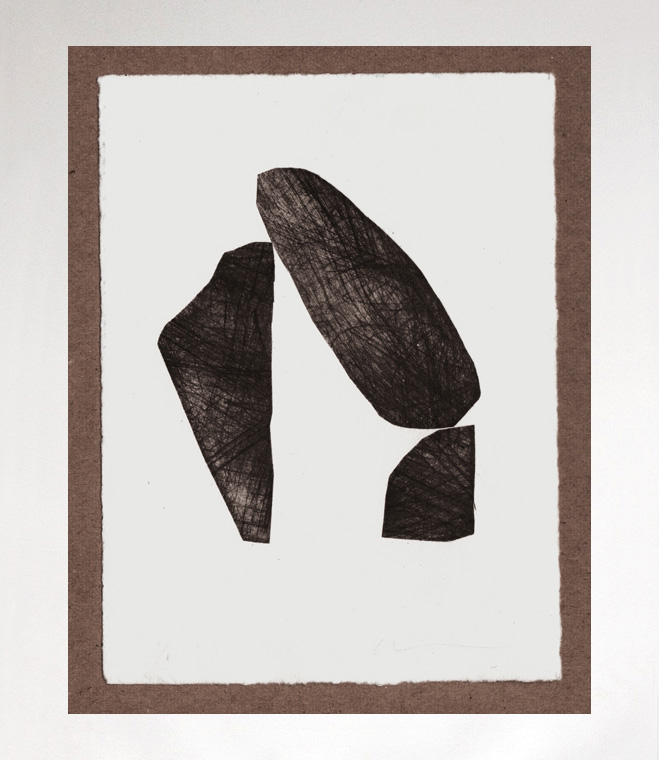 Simple in Design, Complex in Detail – Handmade Prints by Katie Ridley Murphy
Printmaking is something that I've experimented with quite a bit over the years. One book that I reference regularly for beautiful abstract imagery is a mesmerising series titled 'Woodcut' by Bryan Nash Gill, the Connecticut-based artist creates large-scale reliefs from cross sections of tree's. I felt a similar theme was representative in this work by Katie Ridley Murphy who lives and works in Atlanta, Georgia.
Although her work is more literal, mainly depictions of rock formations and other silhouettes found in nature, there's a simplicity and harmony about the placement of her shapes and the muted colour palette. Katie took a particular liking to the process of mixing drawing with the physical aspect of working with machinery. She begins the creative process by collecting sticks, rocks and plants on her trips in to the mountains of Tennessee and Georgia. She often arranges the rocks and drop sticks over and over on the floor until a pattern occurs which she then responds to.
Whether this idea of balancing objects has some sort of conceptual backing I'm not sure, but I like the bold shapes against an endless white background. I've picked out some of my favourites here from her portfolio page, but there's plenty more to be found if you're interested in viewing more. Enjoy.