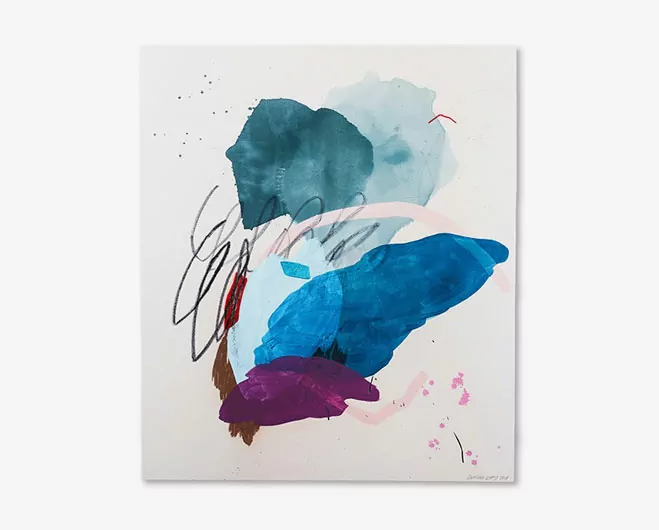 Sporadic Texture – Abstract Paintings by American Artist Heather Day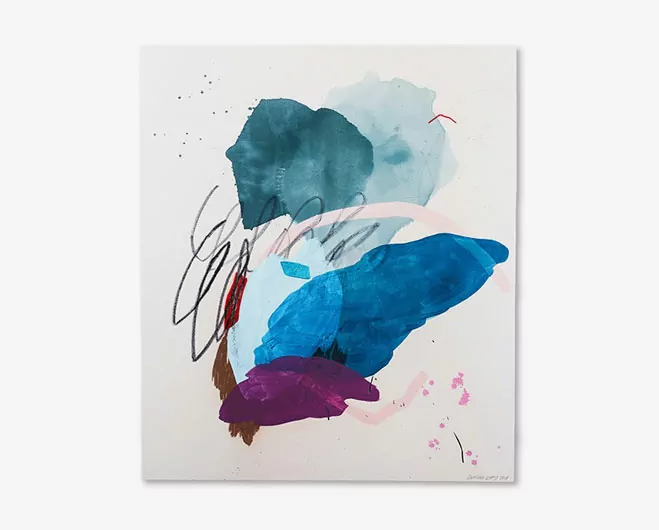 When you're a maker I personally think you look closer at the techniques used rather than the final result. Don't get me wrong, the finished piece is always important but the techniques used can sometimes have a bearing on your final thoughts and give a piece that's not that visually impressive an edge that didn't exist previously. Heather Day has both though, mixing pure creativity in her techniques with a visual style that has nice movement and a strong colour palette.
Currently residing in San Francisco, California Day uses acrylic paint that is splashed with water, mixed with intentional graphic marks, and torn paper. Her constant shift between travel and working in her studio gives her the inspiration to be creative and have a adaptive quality to her work. The themes are always changing and are being challenged.
Here I place up some of her newest work which seems slightly more vivid and free compared to previous years. I especially like the tones that link with nature, using dotted paint and scattered colours of different tones to create a sporadic texture that's very appealing on the eye. I hope this selection also intrigues you and you will view more on her portfolio linked below. Watching her creative style in video form is very inspiring indeed. Enjoy.