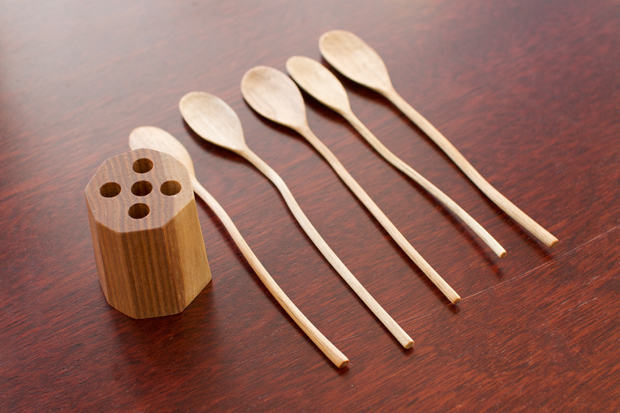 Wooden Objects by Dairoku at OEN Shop
Although I often talk about furniture, I rarely ever discuss those smaller handmade woodworks. This could be wooden utensils for example, such as spoons and other tools, or even vessels and containers. I guess it's not all that often that you see craftsmen making such goods, or they're not really covered online in such a way that it's appealing on the eye. In my attempt to bridge the gap between content and products that we source for sale, I'm bringing you a selection of utensils that we've just received stock of by Japanese furniture studio Dairoku. Embarrassingly I haven't showcased them before, but hey, it's better late than never.
Owned by Hiroyuki and Kentaro Ooyu, I came across this father and son team by accident. I had been admiring their unique furniture for a while, but since these products are extremely heavy they were going to be hard to ship all the way from Japan to the UK (maybe something to think about in the future). After a few conversations back and forth they agreed to produce some of the accessories exclusively for our shop, and I was very thrilled to represent them here in Europe. The wooden fork set in particular has been a massive hit in the shop and features a set of unique forks in a holder, each separate fork has its own character and makes the object as a whole come alive, almost like a little family. This set is ideal for sharing food with friends around the table, such as fruit or cheese, and perfect as a gift!
I've included a few new pictures of these products that I captured when the sun came out the other day. As per usual, I've now uploaded them to the shop to compliment the current set of photos. I just want to say a special thanks to all for your continued support, I'm excited to see this project progress.
Click here to shop our range of wooden utensils by Dairoku →