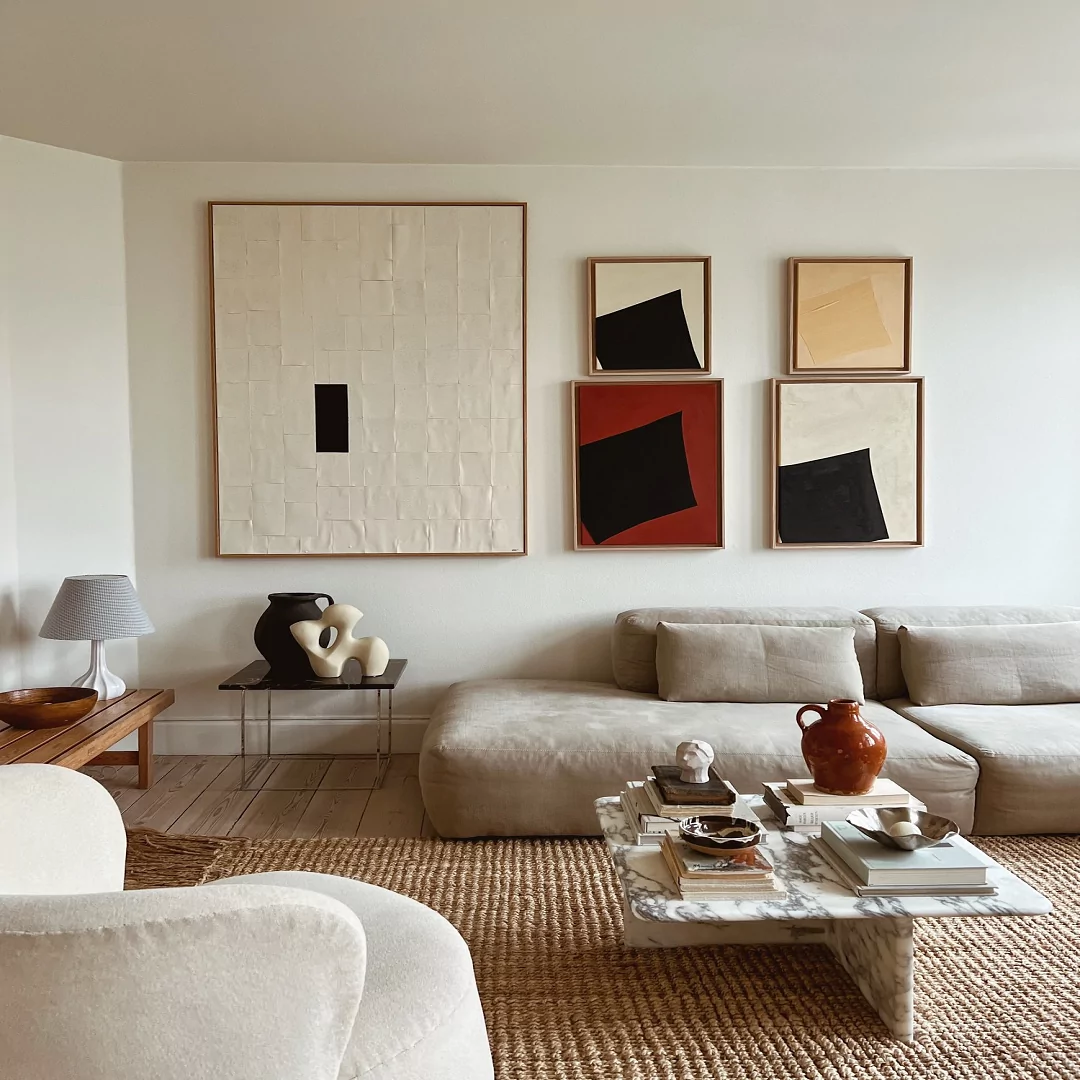 Story of Layers – Art by Simone Polk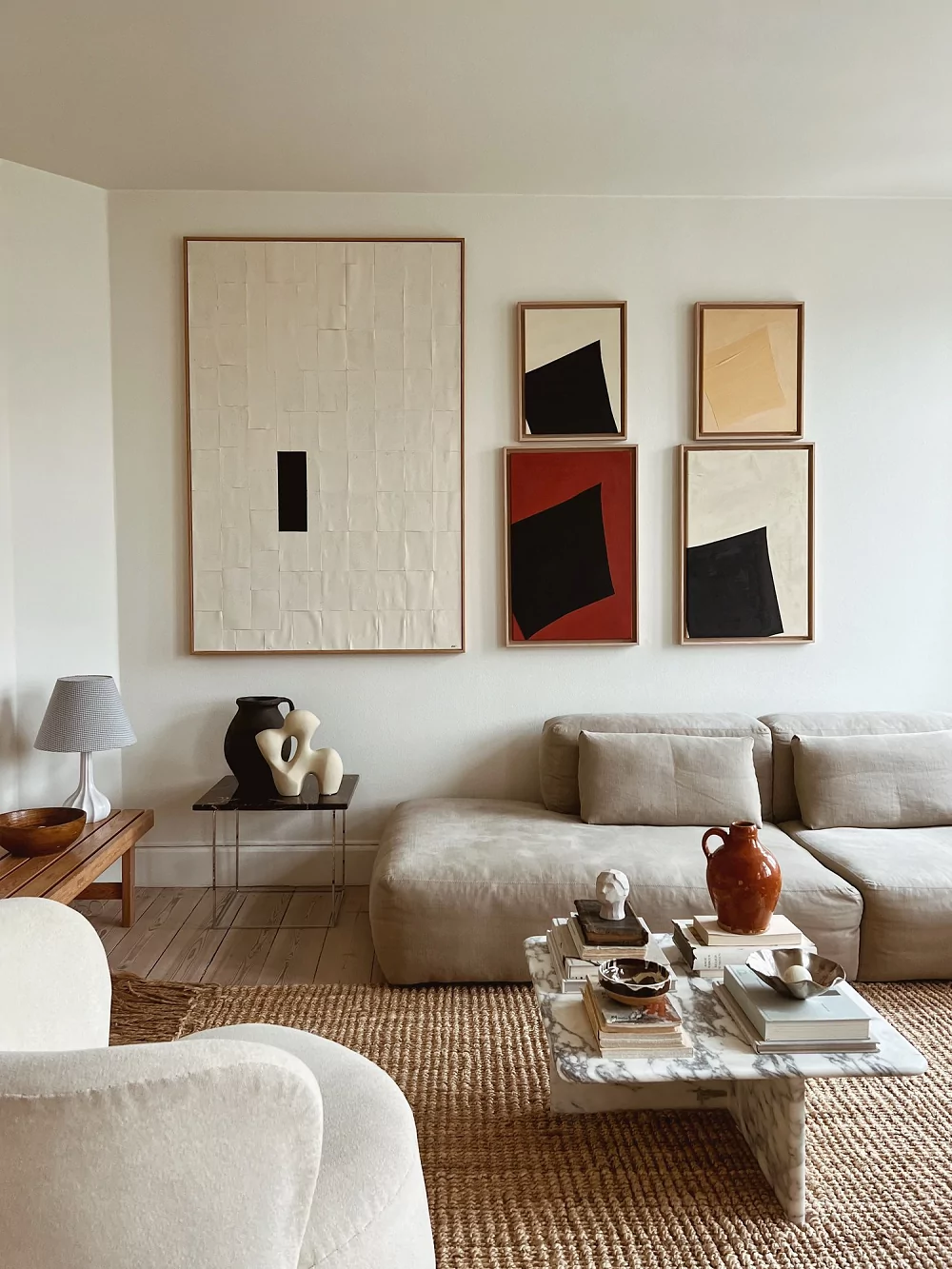 Danish artist Simone Polk crafts soft, abstract paintings that radiate the beauty of imperfection. Her work is rooted in the emotion of home and the art of repair. Simone's dedication to texture and tactility shines through in every piece, whether it's created with cotton papers, chalk, spackle, or acrylic paint.
One of her remarkable series, "Patches" and "Patched Up," emerged from the need to mend a cherished linen artwork. She used pigmented paper squares to repair it, resulting in mesmerising textures and colours that tell the story of transformation, akin to the Japanese Kintsugi tradition. Simone's art aims to evoke curiosity, inviting viewers to touch and explore. Her pieces find a perfect balance between sobriety and subtle, abstract black shapes, often inspired by people and life's intricacies.
Simone Polk's art brings a sensory experience that resonates with interiors appreciating rich textures, whether they exude monochrome elegance or vibrant colours. Every layer in her work tells a story, inviting you to explore the nuances of the human experience and create a profound connection between art and emotion.