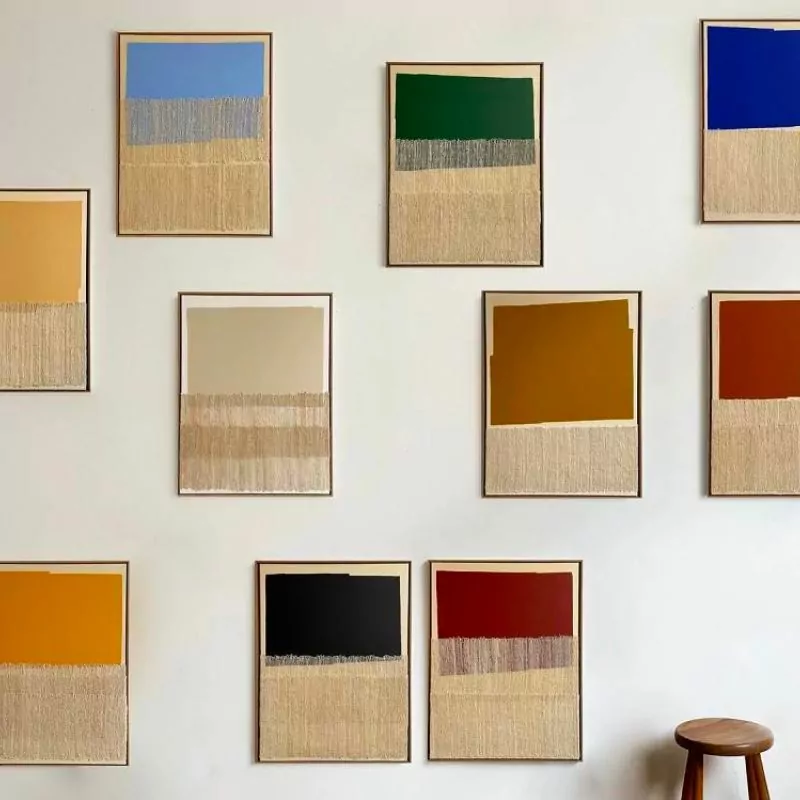 Unraveling Artistry – Art by Aggeliki Dimitriadou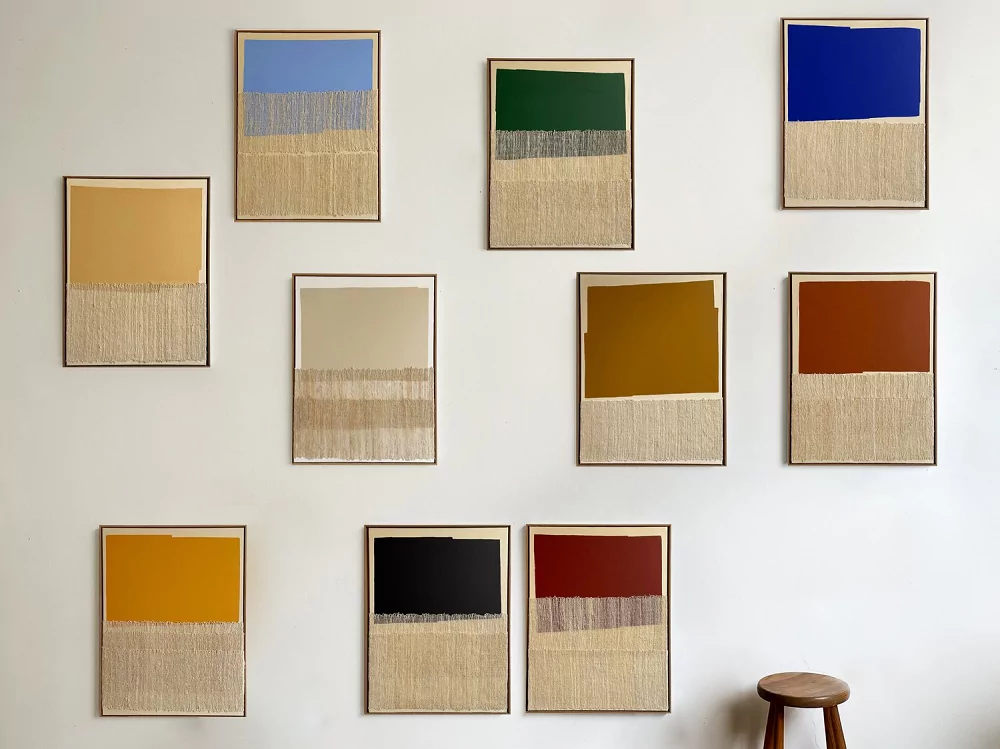 In the world of contemporary art, Aggeliki Dimitriadou emerges as a painter who deftly navigates the intersection of color, materiality, and abstraction. Her work is a compelling exploration of the visual spectrum, ranging from serene and minimalistic color fields to intricate, tactile weavings that evoke a sense of depth and substance.
At one end of the spectrum, Dimitriadou's canvases are a canvas of pure color, where shades and hues interact in a dance of quietude. These pieces invite viewers to contemplate the essence of color itself, exploring its emotive power and the subtleties it can convey.
However, Dimitriadou's artistic journey doesn't stop there. She takes a bold step towards the material world through her weavings. These creations breathe life into her canvases, adding layers of texture and substance. These weavings are not mere embellishments; they are a tangible reminder of the intricate dance between the immateriality of color and the materiality of memory.
In Dimitriadou's art, simplicity reigns supreme, but it's a simplicity that belies the depth of her exploration. With each stroke of acrylic paint and every thread woven into her canvases, she strikes a harmonious balance between the tangible and the abstract. Her work is a testament to the boundless possibilities of expression within the realm of color and materiality, inviting us to embark on a journey of discovery with every canvas she creates.