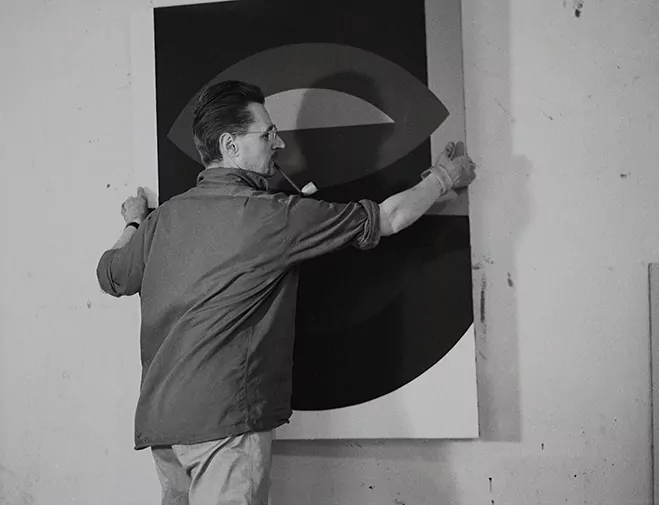 Total Geometrical Abstraction – Works by Belgian Artist Guy Vandenbranden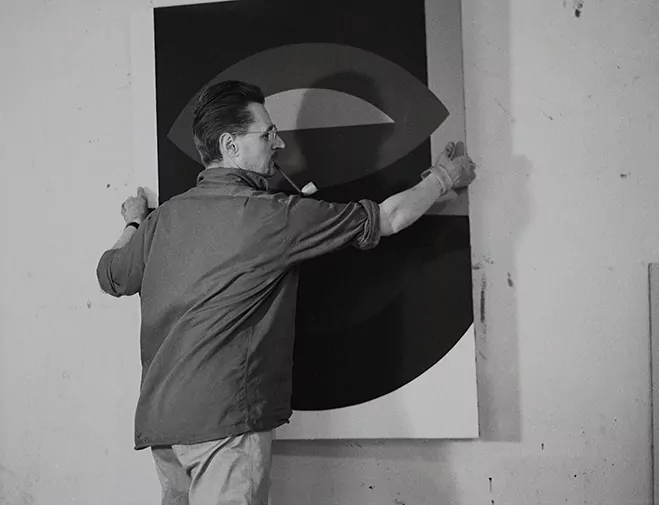 I've talked before about how themes arise here without quite randomly, at the moment we seem to be touring a lot of European artists, particularly those influenced or part of the Constructivist movement. This time I picked up the work of Belgian artist Guy Vandenbranden, who was an important artist in the Belgian post-war art scene.
Before Guy Vandenbranden passed away on the 3rd June 2014, he left his archive of work to the Callewaert-Vanlangendonck Gallery in Antwerp. A fantastic gallery representing and showcasing the work of many abstract artists, so in order to fully represent Guy Vandenbranden in the best way possible they have released a comprehensive monograph of 302 pages written by historian David Vermeiren.
This study comprises the 1950-1985 period, from Vandenbranden's education right up to his artistic maturity, showing how he developed a personal style and remained true to his principles. To showcase this they've created a pretty neat website and here's a few photos from the collection which showcase his abstract art, these are part of the book which can be purchased on the link below. I'll definitely be purchasing this as an early Christmas gift for myself. Enjoy.