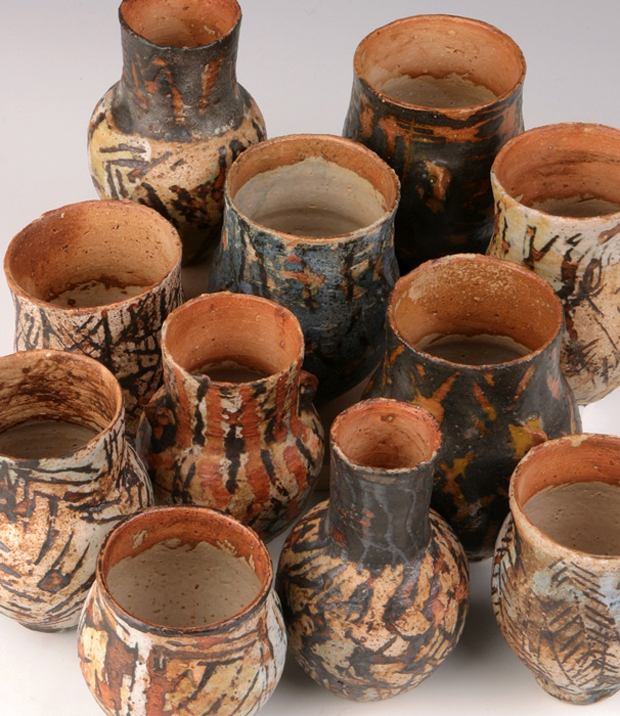 Ceramics by Job Heykamp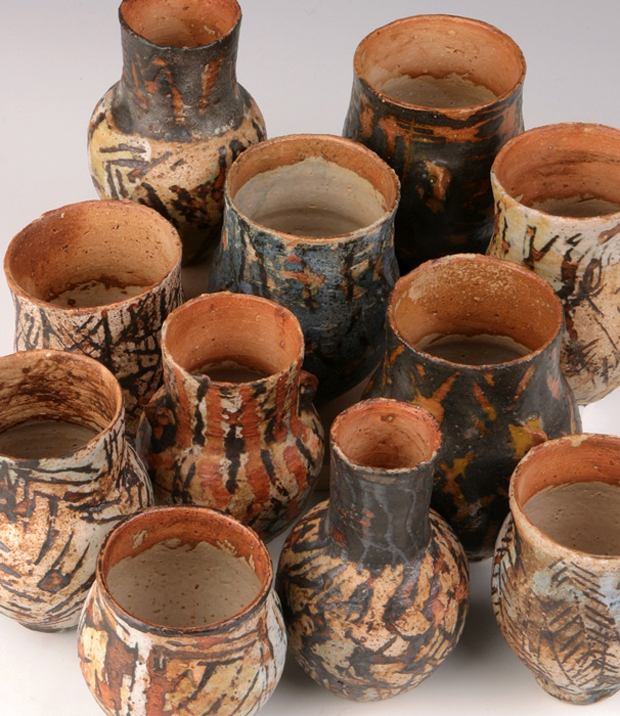 I was really taken aback this morning by the work of Dutch ceramist Job Heykamp and his beautiful rustic style that makes his creations look fresh from a archaeological find. He's obviously influenced massively by the ceramic work of ages gone by and this shows through the worked surface and colouration of his pieces which are unlike anything I've come across before. These designs have character in abundance and have been taken to the point where it would be easier to consider them works of art opposed to functional vessels you would use everyday.
Based in the village of Geesteren, Job runs his own studio and shop which I'm sure must attract many customers from all over, you simply cannot find people making work of a primitive aesthetic very easily, so he's working in somewhat of a niche I'm sure. It would be really intriguing to see the process that Job undertakes, I'd imagine it would entail quite a length of time to create these imperfections on the surface and the glazes as well would be rather time consuming.
The earthy tones that his forms take on give off the impression that these creations are rather solid, unlike contemporary ceramics that are often considered rather delicate and fragile. They almost look aboriginal and certainly not something you would expect to find here in Europe, which makes me wonder if the artist has traveled a lot in the development of his style. I guess this is irrelevant really when you consider how accomplished these pieces are on face value, but it's always good to consider the back story and establish the journey these handmade pieces have been on.
This of course is only a slice of the work that the artist has undertaken so if you have some time on your hands and enjoy what we have here, why not head across to his webpage to see more.