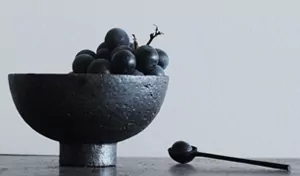 Handthrown Stoneware by Kazakes Ceramics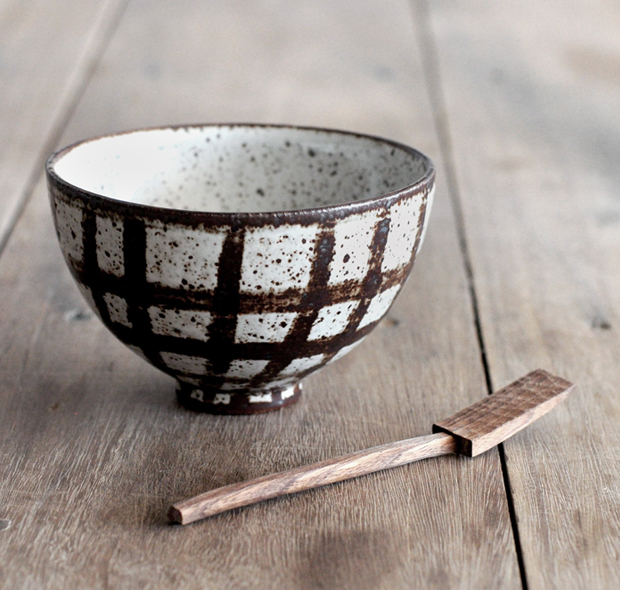 I always wonder in any creative endeavour whether with time you get to a certain stage where it requires pushing through the boundary of function, focusing on conceptual works. I watched a documentary last week on Edmund de Waal, a British potter that has transcended that foggy gap between craft and art. What's most interesting to me are his roots, originally making functional stoneware pots in the Leach tradition, he has now ended up as the poster boy for modernist ceramics. I don't really want to talk about this artist specifically today, but it leads me on to some of the works that I'm focusing on here. Whether with time we exhaust all avenues in the sense of function, and have to break away from the shackles and use our skills in a different way, I'm not sure. It just strikes me as something a lot of makers lean towards as they get older, and I'm curious to why that is.
Andrew Kazakes ceramics are an interesting mix of spontaneity and function. Although people may class my own sense of style as minimalistic, or modernist for that matter, actually when you look at previous articles here you see that isn't always the case. The works that intrigue me the most are those that play on two worlds, almost simplistic and refined but have that added character, and if you want character you don't have to look much further than Kazakes ceramics! Based in Los angeles, the work itself has some alluring inspiration, on the about page it says about "sea-blown landscapes and craggly rocks", also "the surfaces and shapes of natural forces", these are quite apparent in the finished pieces. Seen via the surface texture, also the unusual forms and quirky glazes linked with stoneware and the firing process. They remind me of those great architectural shapes that we all admire, such as Notre Dame du Haut by Le Corbusier or the National Parliament House by Louis Kahn.
I picked up a few shots for you to admire today, I'm confident you'll see some of the creative elements that peaked my own interest, and you'll also note the functional qualities that run in tandem. All of these pieces are available to purchase at the Kazakes Ceramics website, why not go over now to see what's on offer.