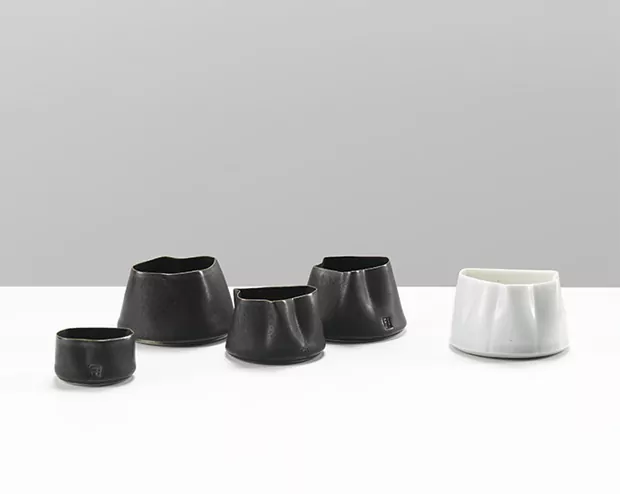 Sara Flynn Exhibition at Erskine, Hall & Coe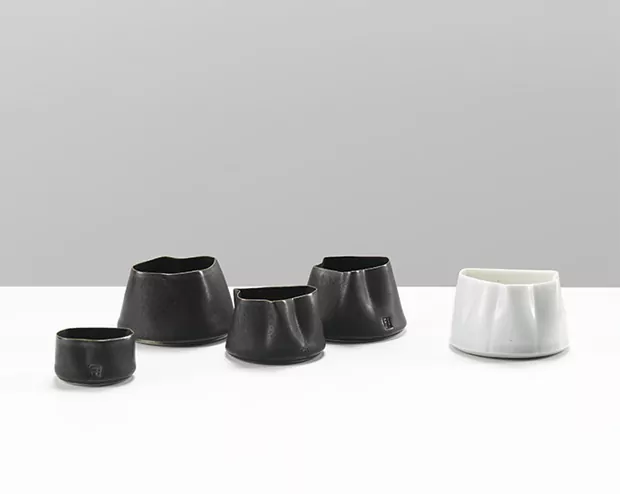 I thought we'd return with a little update on Erskine, Hall and Coe today as they run a great deal of exhibitions that are well worth making a trip to see. They introduced me previously to the work of Mexican artist Gustavo Perez, which I highlighted to a few of you here, and today I was pleased to come across an artist working a bit closer to home, Sara Flynn who's based in Cork, Ireland. Her exhibition at Erskine closes on Thursday so I just thought I'd give it a brief mention here today incase any of you are in the area and might be interested in catching a last minute viewing up close and personal.
Obviously, it's always better to see something with your own eyes rather than on a screen but I was really taken with Sara's work over on the Erskine website. Perhaps this isn't intentional but I felt her works drew upon Scandinavian sensibilities where less decoration is applied, and more emphasis is placed upon the form of an object. Although she's opted for two quite stark colours in black and white her creations hold quite an understated quality for me that I felt was quite endearing.
On many she's placed intentional imperfections to provide a subtle contrast to the smooth walls of each vessel, creating new sections for the glaze to fill and emphasise. I've showcased quite a few here that have been altered less after being wheel thrown, but over on the Erskine page there are a number she's really altered by pinching and twisting for added effect. What I personally love about this selection is the fact they aren't too precious and based upon merely an aesthetic, each vessel we have here could be used around the home for one purpose or another, and with their individual character would really help form an intriguing interior design.
If you enjoy what we have here and are able to make it into the Piccadilly area of London by Thursday I'd recommend popping in to catch the tail end of Sara's Exhibit on Bond Street. I'd also suggest you keep tabs on what's coming up next at the Erskine gallery as they very often have showcases like these alongside their in house art works. In the meantime if you have any further questions about Sara or would like to see the rest of her collection I'll leave the link for the Erskine dedicated page just below.