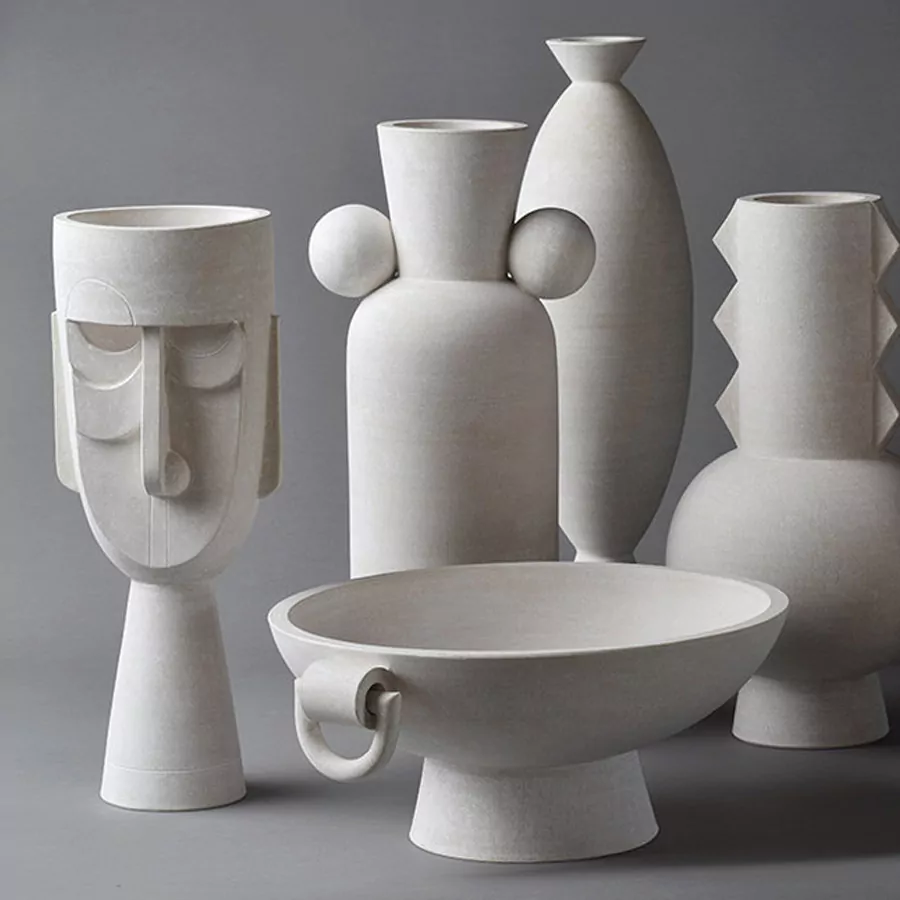 Window to the Soul – Ceramic Vases by Artist Eric Roinestad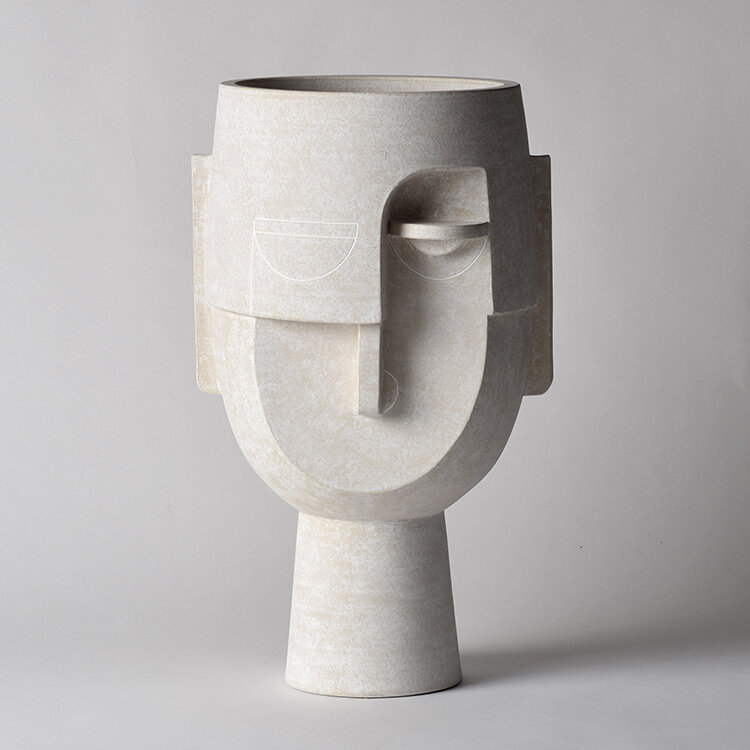 The ultimate mission of art should be to tell a story. And what tells a story better than a face?
A face tells us so much. It is an expression of our emotions. It gives us insight to our age, our culture and, of course, the eyes are the window to the soul.
We are used to seeing faces in traditional paintings, but it is more unusual to see them carved into vases and other pieces of home décor. That is why ER Studio's Ceramic Face Vases are so unique.
Eric Roinestad is the ceramic artist behind ER Studios. All of his pieces are hand built or wheel thrown, using the perfect combination of organic and modern elements. They provide an aesthetic that bridges the gap between contemporary and traditional.
Roinestad's ceramic face vases are without color. The monotone of the grey is perfect for providing a cultural look to his engravings.
The faces are heavy and stark looking, somewhat similar to what you would find engraved into a totem pole. The faces are not complete in the traditional sense. Rather, you may find a block where the eye should be or a peg instead of a mouth. These are just some examples of how the artist adds modern elements in his traditional designs.
Not all of Roinestad's designs feature faces. Many of them play with geometrics adding circular shapes and triangles to make for a stand-out designs that adds style and flair to any room. They all feature the monotone clay look that adds levity to their otherwise fun design.
ER Studios has truly knocked it out of the park with this collection. Eric's ceramic face vases provide a style and flair that takes both modern and traditional décor to the next level.