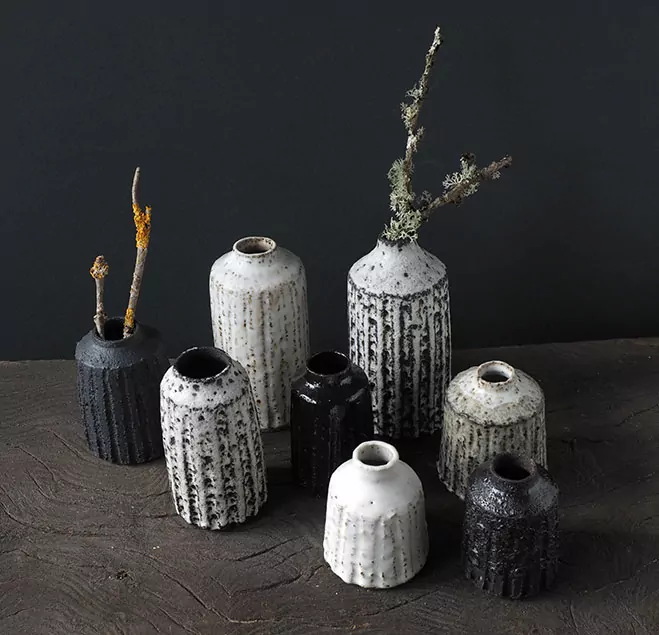 Wintry Landscapes – Mountain Range Series by British Ceramic Artist Effie Gibson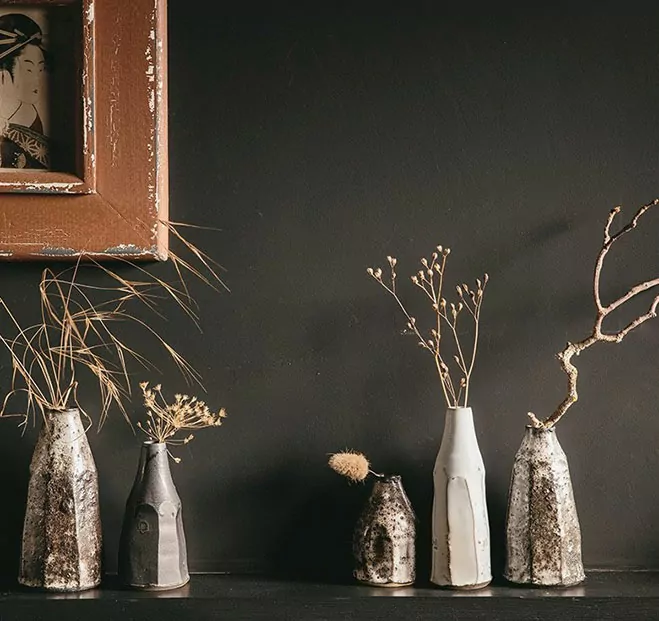 The more time you spend around natural objects the more detailed you become, texture and colour playing a vital role in the connection with something inanimate. I have nothing against objects of colour, there's certainly an appeal to them, but those with natural tones really hit deep in to the soul and make you relate with them in a way that's not possible with something that's mass-produced. For this reason I was attracted to the work of talented British ceramic artist Effie Gibson who makes these ceramic objects at her studio in East Sussex.
She has a keen eye for nature-inspired surfaces, especially these pieces that I'm showcasing here from her 'Mountain Range' series that all reference worn and weathered surfaces, lichens, rocks formations and the details found in wintry landscapes. It makes sense that Effie's trained as a painter, turning to ceramics as a way of exploring her craft and applying it to a new medium. It's also exciting to see her eye for landscape turned in to a physical representation of something that be used functionally in the home.
Effie is able to create this aesthetic through a mixture of slips and underglazes that are applied to the rough, textured clay surface of the pot. I have uploaded a selection of pictures here that I think best represent her work, but you should definitely view more on her website linked below and her Instagram page here. You won't be disappointed that you followed her.