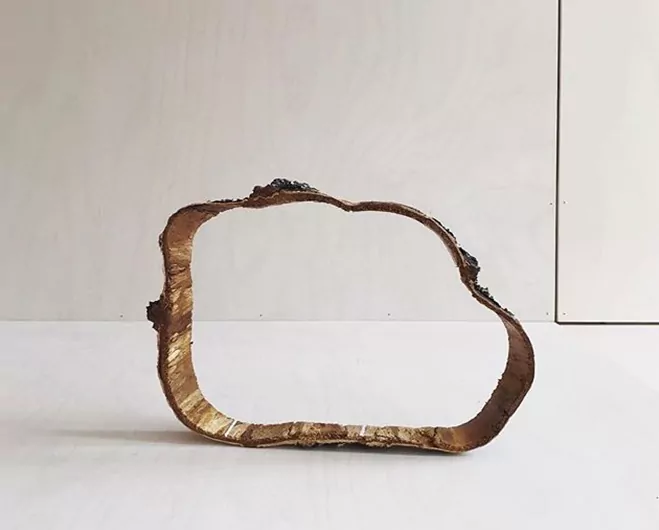 A New Design Language – Bark Sculpture by Swedish Artist Sarita Arte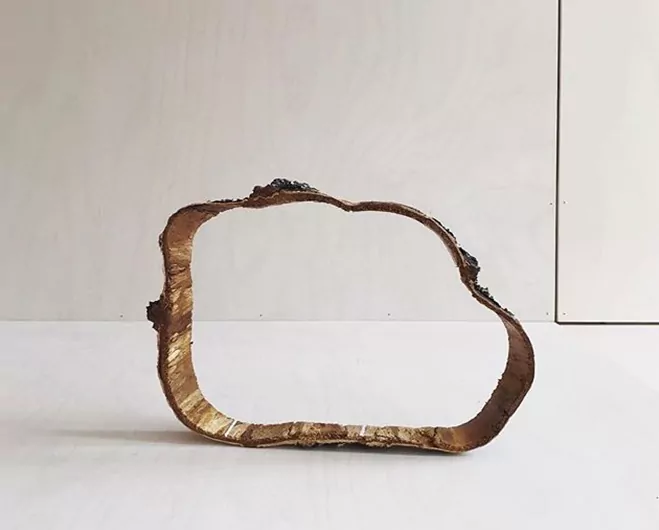 I don't like to throw around stereotypes but what's up with these Scandinavians who are able to translate the best of nature in to the art and design fields? Alvar Aalto seemed as though this was ingrained in him, I think we can add Swedish designers Finn Juhl and Arne Jacobsen to that list too. All had a way with functional works that seemed to cut close with nature, somehow referencing forms found outside, whether that be through material or shape itself.
A fellow Swedish compatriot is up and coming creative Sarita Arte who specialises in collecting wood from her surroundings and translating these in to sculpture or art. Her previous works have seen her apply paint to the wood itself in a Mondrian-esque style, which shows her obvious interest in modernism and abstraction, but some of my favourite pieces are these newer sculptures built using bark alone from a Birch tree found in a forest in her native country Sweden.
Some of the sculptures are left natural, other times she applies white paint to inner wall to create this interesting perspective that shifts against a white backdrop, offering a kind of barrier between nature on the outer and something manipulated by man on the inner. Super glad to have come across these and look forward to her experimentation that connects this type of raw material with painted abstraction. View more work like this on her portfolio linked below. Certainly an artist to watch!