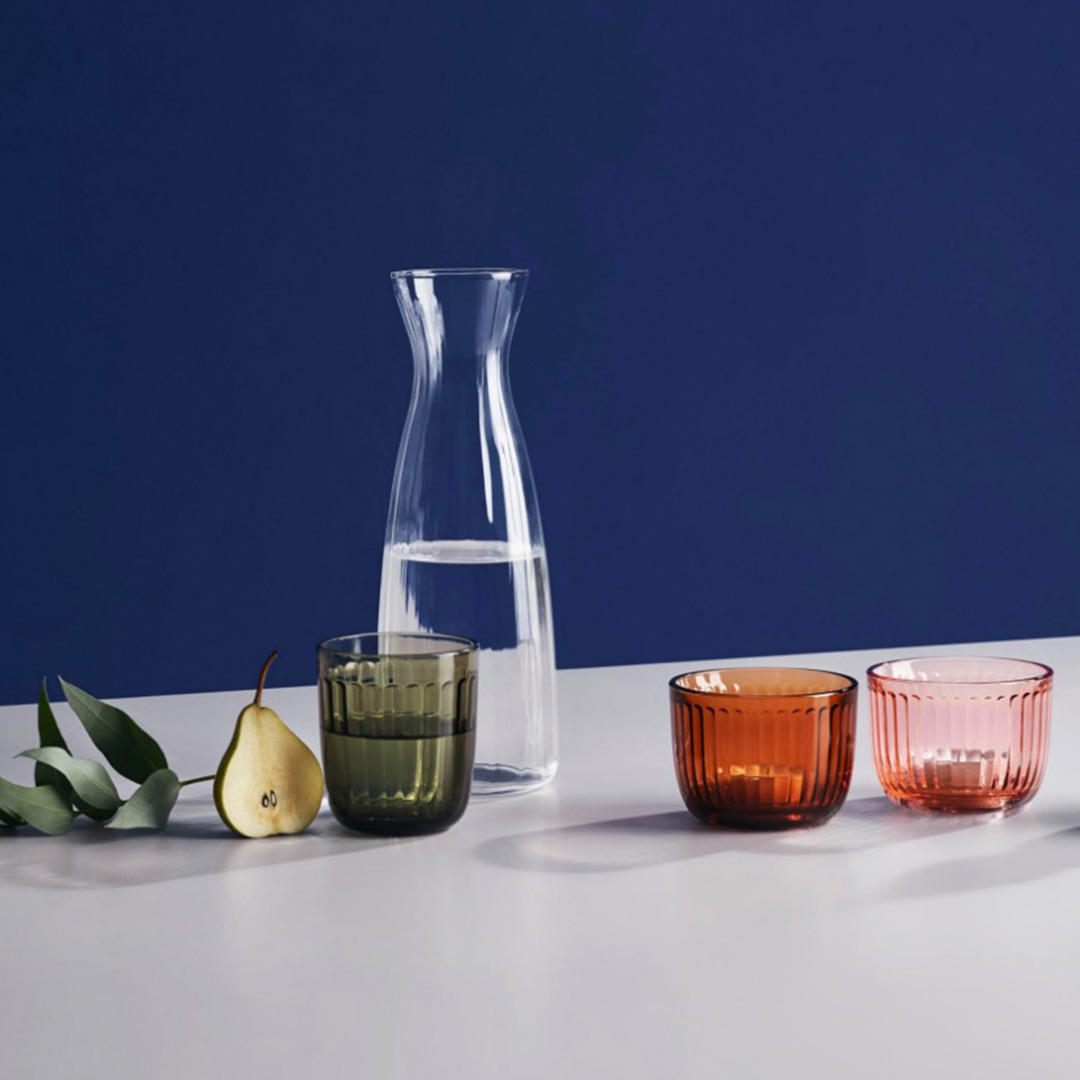 Creating Atmosphere – Raami Collection for Iitala by Jasper Morrison
When we think of art, what comes to mind? Painting? Sculpture? How about tableware?
Admittedly, we may not always see the art in the cups we drink out of and the plates we eat our food off of, but they have a beauty and aesthetic that makes them pleasing to the eye. This absolutely categorises them as art.
Jasper Morrison takes tableware seriously creating bowls, cups, plates and serving items that elevate the dining experience. The items he has produced for the Raami collection for Iitala represent an exploration of simple, thoughtful designs that connect friends, family and nature. They include glass bowls, a glass serving bowl, small ceramic plates and a ceramic carafe.
The carafe has an elegant, easy to hold design. It's etched with vertical lines that add to its sophisticated appearance. What I would say is the perfect addition to a rustic but modern setting.
The serving bowl is another stand out. Though basically transparent, the item comes in salmon, sea blue and completely clear. The colorful bowls add a splash to a contemporary, while the clear bowl makes its own elegant statement. With plenty of room and durability, it is perfect for breakfast, dessert and cold dishes.
The dinner table is the place where friends and family gather to make great memories. This tableware will enhance the vibe and make those memories even more special. They are sure to make the perfect addition to any meal and be the perfect fit for years to come.
jaspermorrison.com
iittala.com