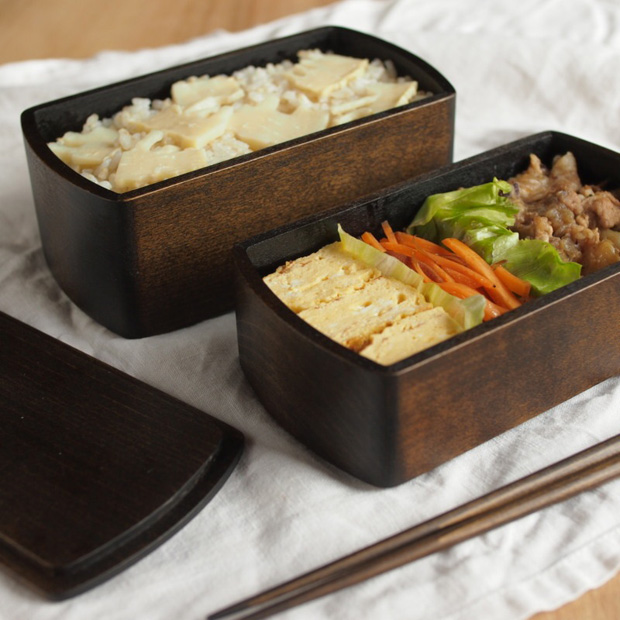 Lacquer Boxes & Vessels Designed by Oji Masanori for Wajima Kirimoto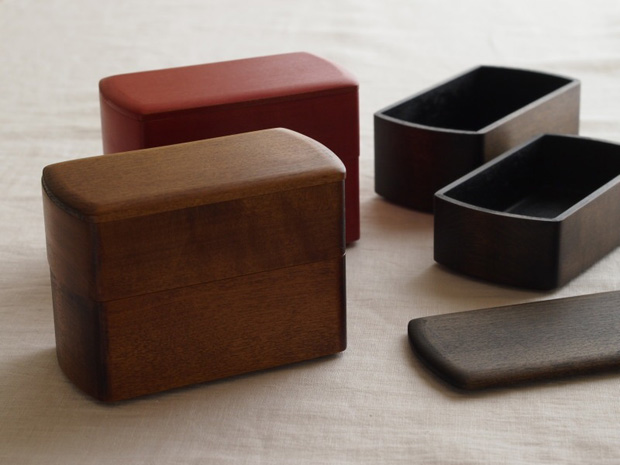 Japanese designer Oji Masanori has been of major interest for many years now, he mainly designs 'living' products, this includes furniture and other smaller goods for the household. One of his most popular series was that designed for metal casting company FUTAGAMI, he made a selection of goods such as a small set of office trays, paperweights and a few pieces of kitchenware. I've touched on his works previously, so for all those interested you should check out our archive for more.
Since Oji works in a variety of fields and with a mixture of materials, there's not too much that he hasn't had success with. I had a nice surprise to see on his website that he's designed some beautiful lacquerware objects for Wajima Kirimoto, one of Japan's most prestigious lacquerware brands. Kirimoto are well-known for using the Makiji technique, which applies a special powder to fix the lacquer to the wooden core, the result is a beautiful matte finish and very durable surface. One so tough that even a metal spoon on the item will not damage it. A finely powdered mineral called jinoko is used for the undercoating, this undercoating is much more durable than the rice powder, which is most commonly used to fix the lacquer to the wooden core. The special undercoating and up to 8 layers of lacquer make Wajima lacquer the most durable out there to date.
One thing I certainly appreciate about Oji's series of lacquerware is the simplicity and traditional elements kept in the design, often this crafted aesthetic gets lost in some of the modern simplistic lines. I think he's let the craftsmanship itself do the talking and has just added in some slight curves here and there and has tried to let the grain of the wood emerge naturally. Some of my favourite pieces are the darker versions, and I'm also drawn to the 'raw lacquer' boxes made from chestnut (seen above and below), they look ideal for storing food and would be perfectly functional for any household. Plus, they look very beautiful indeed.
At the moment I'm working hard to put together a selection of lacquerware in our shop that represents the variety of uses covered. I also think it's of value for our society to implement some of these functional wares in our own life. Take for example these boxes and containers, their nature is not just to blend in to one specific society, they're made to be used by all. So it baffles me how works like this aren't in use more over here. Hopefully these nice pieces will inspire you to look in to lacquerware as an option for your own home, enjoy.