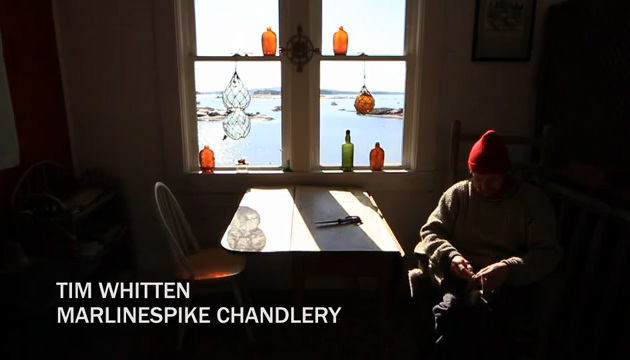 Made Here, Tim Whitten by Jay Carroll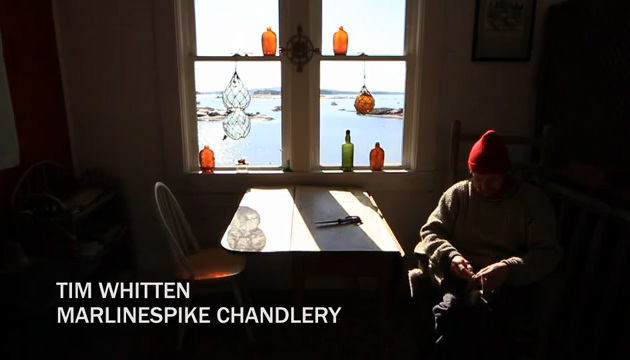 Marlinespike Chandlery is a quaint store, a place where you can find maritime themed ropework for boats, homes, and people. All of it is made by Tim Whitten, a self taught master of traditional ropework.
Jay Carroll films Tim Whitten at his shop in Stonington, Maine, where he goes into detail about traditional knot work and how the passion came alive. We also get to see one of his pieces become an accessory, a unique beach stone necklace, it's quite mesmerizing to watch as the threads wrap around the stone leaving a net type effect. Tim can do things with rope that I never imagined could be done. Watch on below.