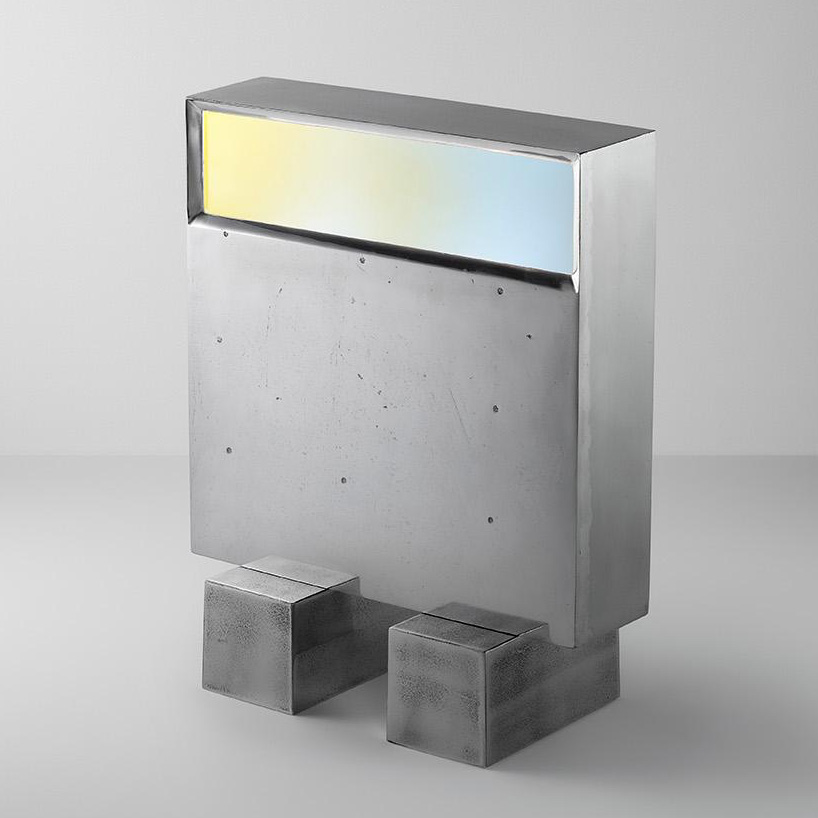 Monolithic Energy – Lighting Designed by Volker Haug & John Hogan
Lighting is an element that is more than just useful. It can bring a distinct flair and style to an interior.
Attractive lampshades and bases are aesthetic elements that can take lighting to the next level, but lighting can also be integrated into a design that is so stunning, it becomes its own piece of art. This is what Volker Haug has achieved with their Monolithic lighting collection.
The Volker Haug Studio is a lighting design studio based in Melbourne, Australia. Their teams work to create designs that are playful, functional, sculptural and engaging. They use materials like metal, stone, ceramic and glass to produce hand crafted, stand out pieces.
Their works often express a modern simplicity and power that makes them home décor stand-outs, but their Monolithic lighting collection promises designs that are nothing less than awe-inspiring. Working in collaboration with glass artist John Hogan, four distinct forms have been released.
Form 1 appears as an R2D2-like robot with light emanating out of its upper panel. Form 4 can be best described as a space age chandelier. Its bottom rectangular base reflects lights on to the area below it and has two small square lights that sit on the shoulders. Form 6 is a wall light with a sleek design that makes it suitable for modern spaces. It consists of a metal bar that crawls up the wall with a square on top that emits light. Form 7 is a long, rectangular two light combo that rakishly leans against the wall to add style and sophistication to rooms.
The heavy metal look these lights provide makes them perfect for modern, industrial and contemporary decors. These clever designs and illuminations make for memorable pieces that bring a wow factor to any room.
Volker Haug has clearly hit it out of the park with this new lighting collection. We can only eagerly wait to see what will follow.