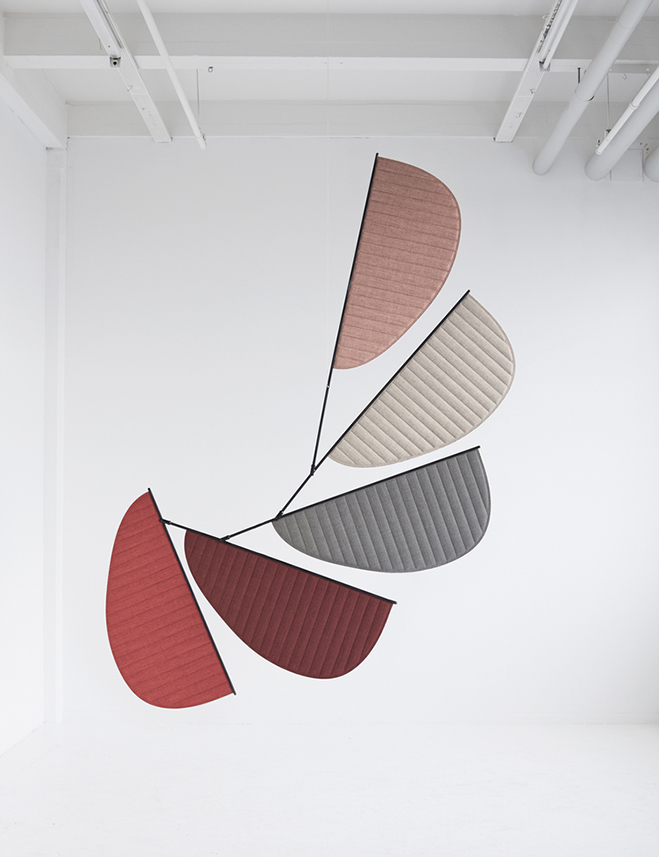 Textile Petals – Balance by Copenhagen Based Studio Gam Fratesi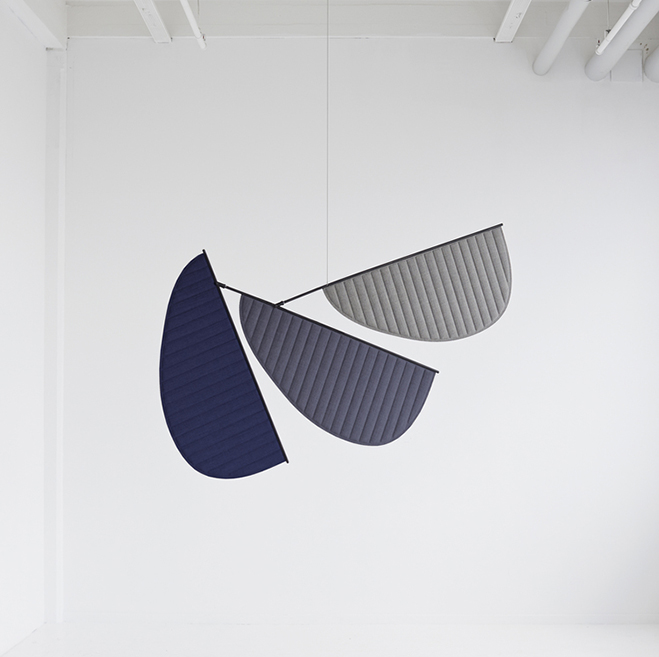 Mobiles hold many of the values that interest me in the field of design. Obviously they're not seen as functional, but in a way these artistic sculptures are able to divide open spaces and create intimate areas for people to enjoy. It's stimulating and intriguing at the same time. This project by Copenhagen studio Gam Fratesi really pulled me and held my attention, considering the simplicity and the unusual panels used to create this form.
Gam Fratesi was founded in 2006 by Danish architect Stine Gam and Italian architect Enrico Fratesi. Their approach is to take the craft tradition of Denmark and mix it with Italian design elements. This project is titled 'Balance' and industrialises the sculptures of those made by Alexander Calder and others who helped turn it in to an artistic medium.
The mobile itself is made from a selection of textile 'petals' that have wood and metal as a base. Component wise it's modular, making it easy to be hooked together and slotted in to place. They are not small by any means, which really intrigues me as it's this balance between something that's industrial, but at the same time is sculptural and artistic in itself. I hope you like these images and will check out more on their portfolio linked below.