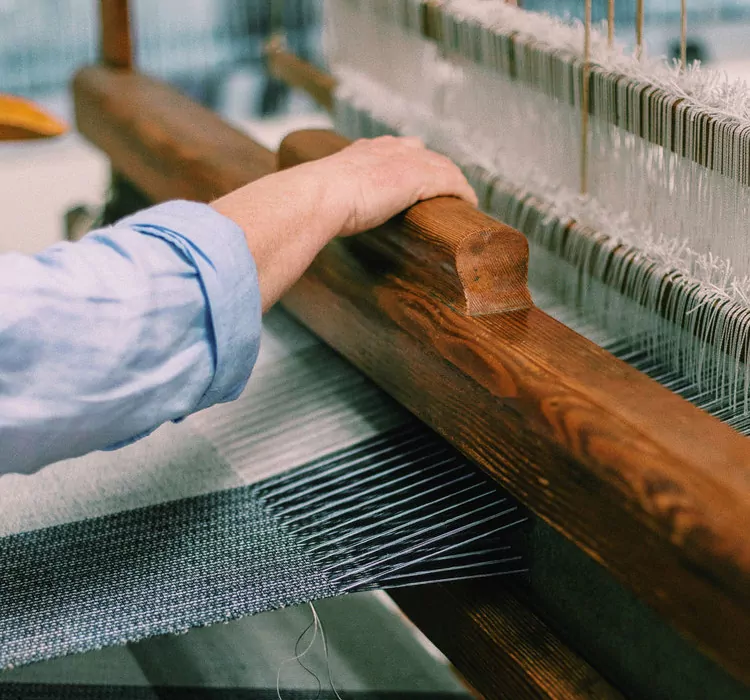 A Craftsman's Touch – Danish Contemporary Weaver Karin Carlander
I've been thinking about the knowledge that a craftsman has and their relationship with material. I think it's something that's slowly being lost in this digital age. Through the use of material, the touch in our hands, we are able to really process the capabilities of it, not just aesthetically, but from the actual components that make up the material and are then able to physically manifest an object. Through such experimentation we are able to see through to the production stage and create something beyond what we might have originally expected.
Danish contemporary weaver and artist Karin Carlander is a real inspiration in this regard. Based at her studio in Raadvad, north of Copenhagen, Karin has devoted her time to reinterpreting traditional Nordic craft and the use of textile for practical everyday purposes. Through her direct relationship with the material she's not only brought forward her medium in to a contemporary context, through her 'Textile No.' series she has produced a selection of tea towels and cushion covers that can be purchased globally, at the same time crafting unique artworks that are more conceptual in nature.
Karin develops her textile designs on old traditional wooden handlooms where she searches for new designs and patterns as she weaves, hoping for that spark of creativity to stop by. I was especially drawn to Karin's quote below that summarises many of my own thoughts on craft and the beauty behind it. Maybe on the surface these pieces are simple and restraint, but deep down there's a warmth that always radiates, something very much lacking in mass-produced design.
"Craft-based objects are created at a pace that leaves room for reflection, and that gives us a deeper understanding of and respect for how the objects we live with are made." – Karin Carlander