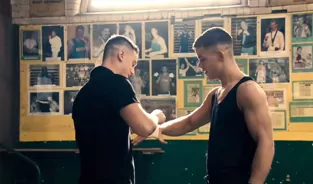 Repton Boxing Club
Fantastic Man recommends this short piece by photographer, now gone filmmaker, Alasdair Mclellan in collaboration with Sunspel. He's a regular contributor to the Fantastic Man schedule so this short film comes as a pleasant surprise to all of us who have seen his photography over the years.
It's a piece about Repton Boxing Club in Bethnal Green, East London, and features Ryan Pickard, Ellis Pickard, Louis Cadman and Sam Lawson, fighting, training, and going about their daily duties. Repton Boxing Club is London's oldest boxing gym and has trained up boxers such as Maurice Hope, Billy Walker, and Audley Harrison.
Overall a pleasant short film with some really nice shots and some great lighting. You really do get a feeling for the tradition behind the club. Watch on below.