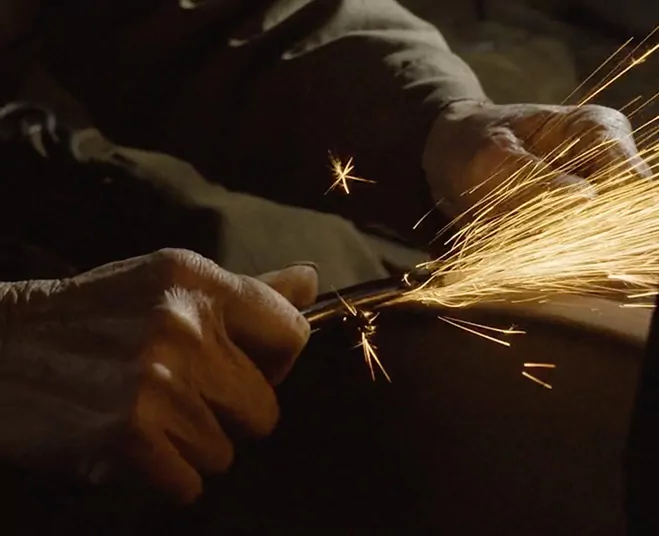 Shinya and the Shokunin – Short Film on a Japanese Maker by Boyter & Pope
Stepping away from the glitz of minimalist design and having a strong interest in the overall aesthetic of things, my main passion and mission is to promote craft and inspire others to take them up as an essential outlet for creativity. It's also important that we keep these techniques alive, modernising and elevating them so they become an important part of our society. Not a forgotten one.
When I watched this short piece by Boyter & Pope it made me think about all the negative aspects that the older generation are experiencing, especially in Japan where many of the crafts are not being succeeded. You can hear a deep sense of sadness from not being able to pass on these skills to others. Thanks to the tone in the video and the filming style Boyter & Pope were really able to capture the urgency needed to protect these different crafts and instantly made me ponder what I could do myself to prevent further extinction.
As a maker, I know there's an up and coming generation of young makers that are very talented. Even if techniques will be lost, new and improved techniques will be found and there is always a natural state of evolution at play. Saying that, there's definitely something young craftsmen can learn from these makers, so I urge you all to go out there yourself and meet these artisan in person and learn from their stories and production methods. You are sure to come away with more than just 'skills'. Watch on below for more. I also recommend this short piece on sculptor Sauro Lorenzoni.
vimeo.com/boyterandpopefilms
williamjtpope.com