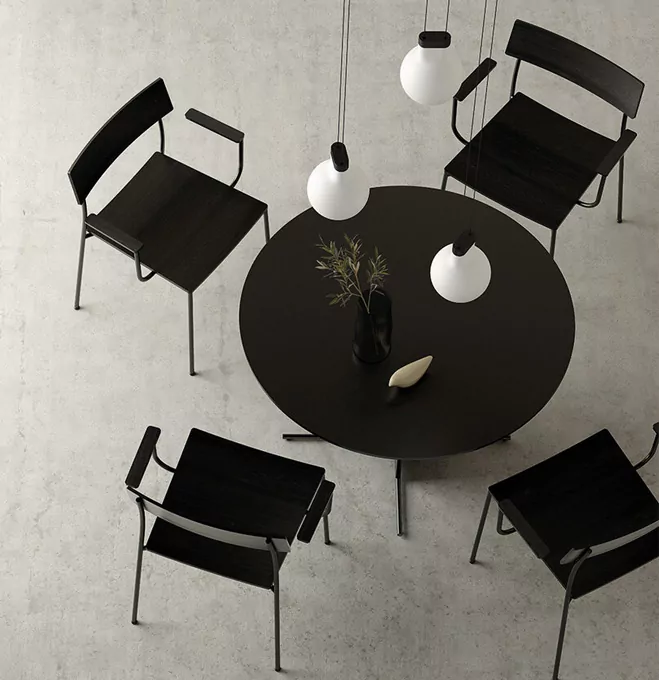 Balancing Point – Alex Chair by Designer Isaac Piñeiro for Omelette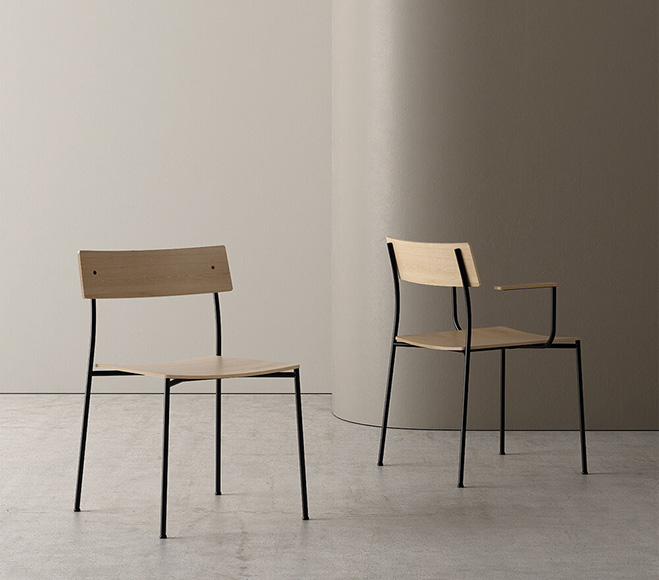 Spanish designer Isaac Piñeiro has been making some serious ground in the field of furniture. Since winning awards for his seating in 2017 he's set out on his own quest, founding a self-titled design studio and working on solid projects with a distinct design aesthetic. Contemporary in form, Isaac's designs are in that beautiful middle ground between modernist and natural. Instead of using straight lines there's a constant rounding off and curvature that temps you to "just sit" and be.
You may be thinking, "It's a seat, of course you are supposed to sit on it", but in actuality this energy is quite rare and is one of the most important functions of a piece of furniture. I think it's one that's hidden and forgotten in all the objects we use. Without this attraction we're losing the chance to sit and make time for ourselves and create an aesthetically pleasing space that we actually want to spend time in.
When I saw the Alex chair designed by Isaac Piñeiro for the unusually named 'Omelette' I had to share it here. It's a little kick back to the Jean Prouvé forms but with much thinner lines and quirky details such as the inverted arm rests and swooping back. The project had the initial brief of designing a simple chair with standard elements that was still expressive in form and had a new identity. No mean feat! The name itself references famed American sculptor Alexander Calder, so that might shed some more light on the initial inspiration behind this.
The producer of the chair Omelette Editions was founded in 2010 by La Mamba design studio and they have also been doing a great job in this space. Staying true to their philosophy of "removing the superfluous" and "focusing on what is essential". I urge you to go forward and explore both Isaac's work and Omelette-Ed's work on the link below. You certainly won't be disappointed.
isaacpineiro.com
omelette-ed.com