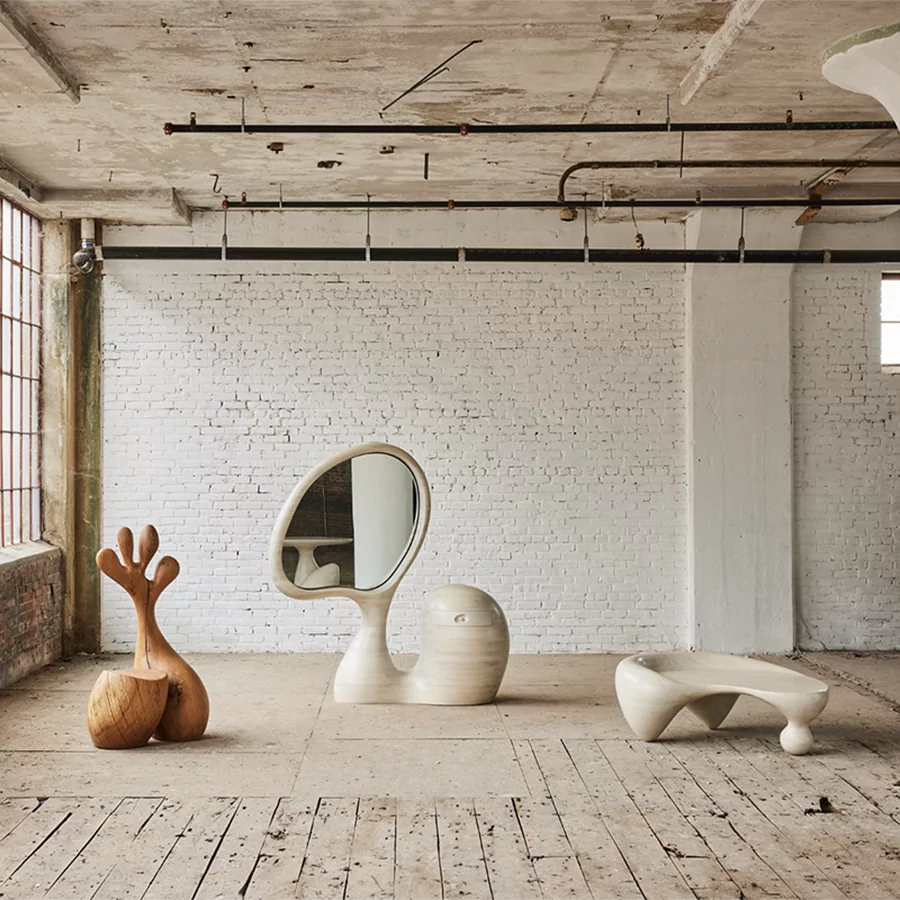 Big Woods – Sculptural Furniture by Aaron Poritz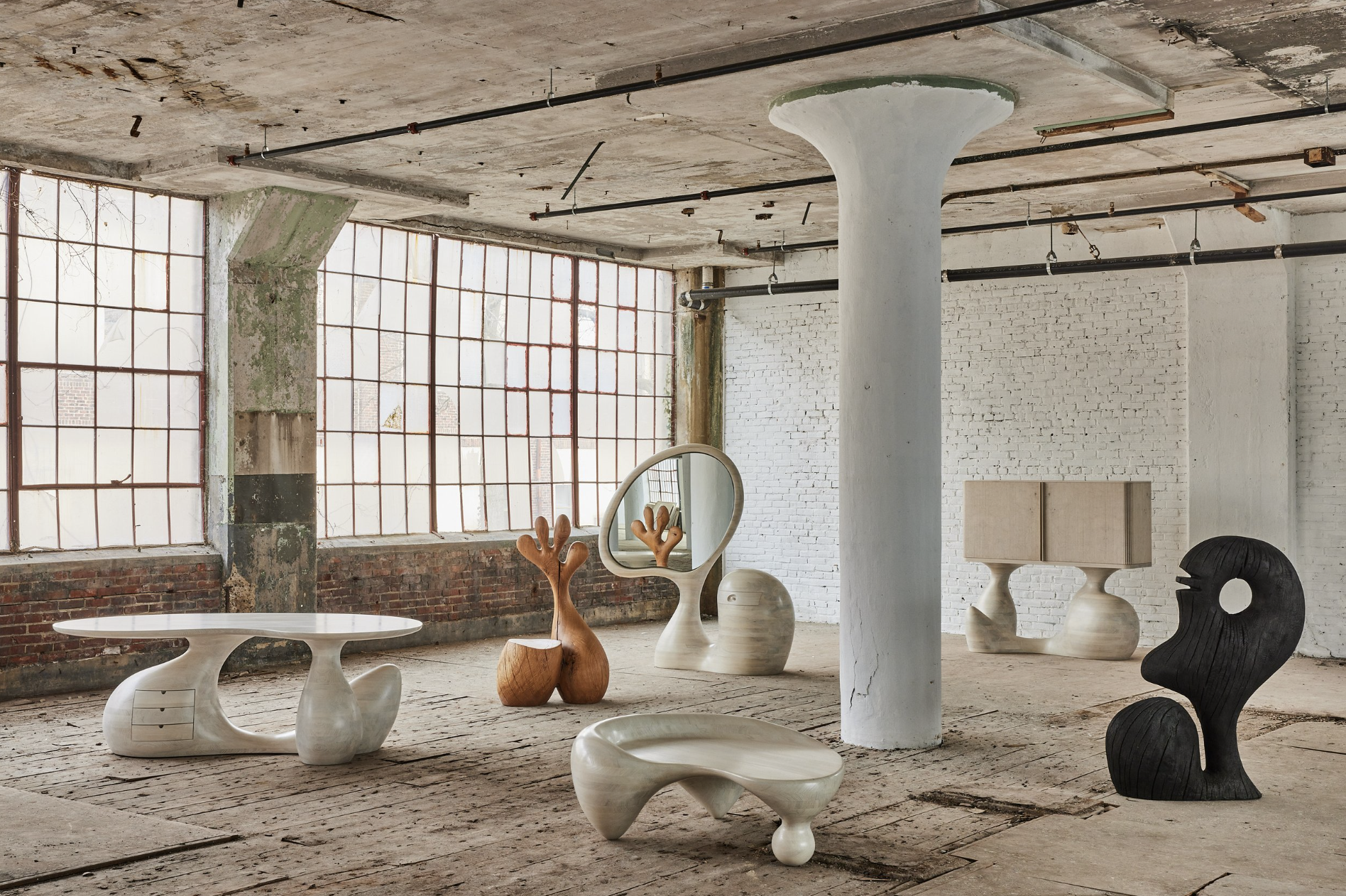 Nature and trees in-particular are the inspiration behind the furniture designs of Aaron Poritz, a Brooklyn-based architect and artist. While in the past Poritz has designed minimalist wooden furniture pieces that have similar aesthetic qualities to that found in Danish design, the artist's new collection of sculptural objects have an organic and playful feel that connects us with the unexpected formations one can find when walking through a forest.
The son of a sculptor, Poritz grew up in Massachusetts where he trained as a woodworker during his younger years and later on studied architecture at the California College of the Arts. Upon finishing college, Aaron worked for architecture firms while still continuing to experiment with the material qualities and expressive potential found in wood. Interestingly, the designer's first official furniture collection dates back to 2012 and it was made with fallen trees found after Nicaragua's Hurricane Felix. This experience inspired Aaron to open his furniture design studio, where for years he has developed a series of highly textured ceramic works and delicately crafted wood furniture pieces characterized by the recurrent use of "tambours" or closely set wooden strips that have the appearance of sliding doors.
However, next to his "signature" minimal-looking works, recently Aaron has taken a sculptural approach to his craft and has created a brand-new collection of wooden lamps, chairs, and desks. The familiar and inviting appearance of this new body of work, titled Big Woods, derives from its inspiration in the proportions of the human form, something that our brains look for subconsciously. While all seven works from this collection are organic in form and bring to mind the work of famed sculptor Henry Moore, Poritz's treatment of the wood is highly varied. Some of them have a sensuous appearance while others seem charred and have a raw finish. At first glance, these pieces appear to be handmade but they were produced with a mix of digital tools and handmade final touches. Even a robot took part in the process! All in all, these works push the limits of wood to unseen levels.
"The tree is the starting point. I find that romantic." – Aaron Poritz