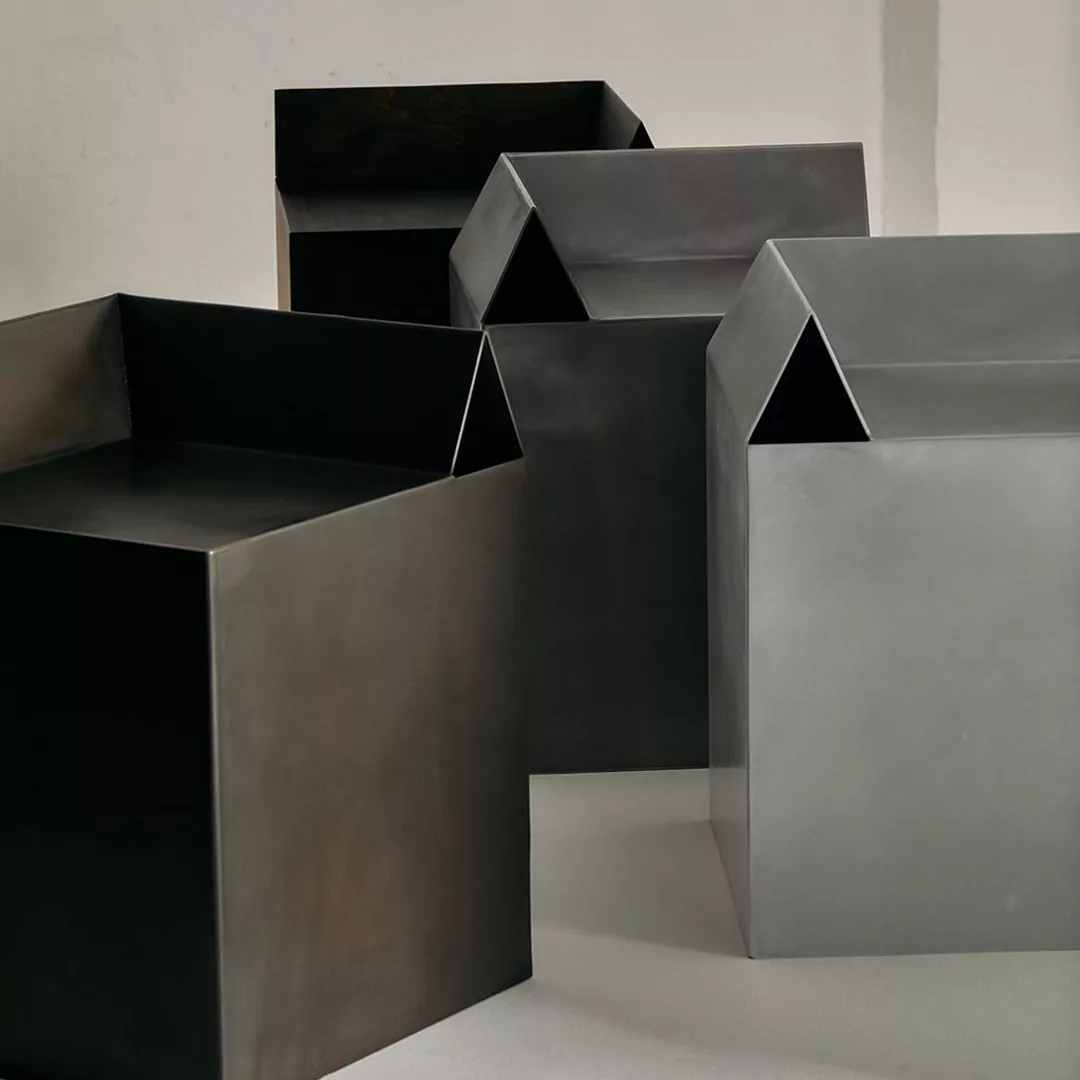 Corner Collection – Furniture by another bureau of design
Fantastic Brutalist-style furniture by another bureau of design. This Melbourne-based design studio works in the areas of furniture, lighting, and object design. Through the incorporation of both industrial and handmade production methods they have been able to develop objects that are informed by the aesthetics of the built environment. There seems to be a particular interest in exploring the innate qualities of wood, metal, and clay to create functional objects that are both creative yet familiar.
The Corner Collection seen here consists of a set of benches inspired by gable-roofed homes, made from simple lines drawn by children. The Corner Stool especially captured my attention as it is the most compact object in the series.
This small type of design is the kind of piece that sits there unassuming in a home but is used so often to perch yourself as you drink a hot drink or flick through a magazine. These are the kind of moments design is made for. To elevate and improve our lived experience.