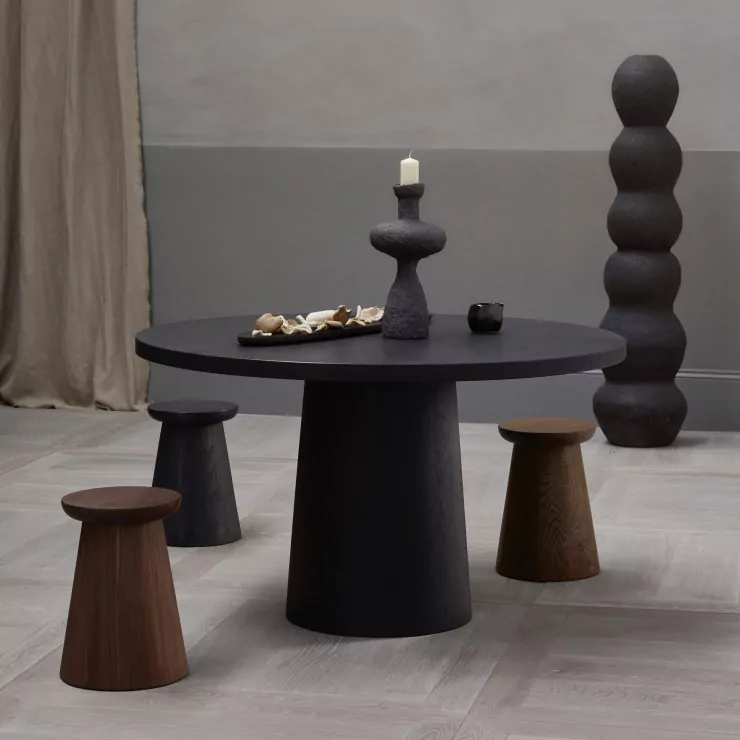 Modern Originals – Furniture Handcrafted by Edward Collinson
I've noticed quite a few makers in the past year, especially those based in Europe, who have been able to apply their craft as a skill and mix it with modern design to make specific ranges that make it easy for customers to purchase.
After owning OEN Shop for more than 10 years it's been apparent that the wider public gets slightly bewildered with the number of possible combinations that can be produced by a craftsman. By cutting our work down we're able to reach more people and offer them something that they can imagine using themselves or placing inside their home.
Edward Collinson is one of these makers, a furniture maker producing high quality pieces from his base in North London. Collinson's 'Note' series was the one that caught my attention with the contemporary blocky shape and varying wood choices, from natural oak to ebonised oak. All are stunning and are his own take on original forms. Let's call them 'Modern Originals'!
These forms are a slight departure from Collinson's more handcrafted aesthetic, but all use a repeated theme so that there's a cohesiveness to each. The Note collection takes this further than the other work in his portfolio, but you can see this theme creeping through to his chopping boards and platters that he's also started to produce. It's exciting to see and I look forward to what other pieces he's able to muster up in the future. Edward is really breaking through with this clean cut design.