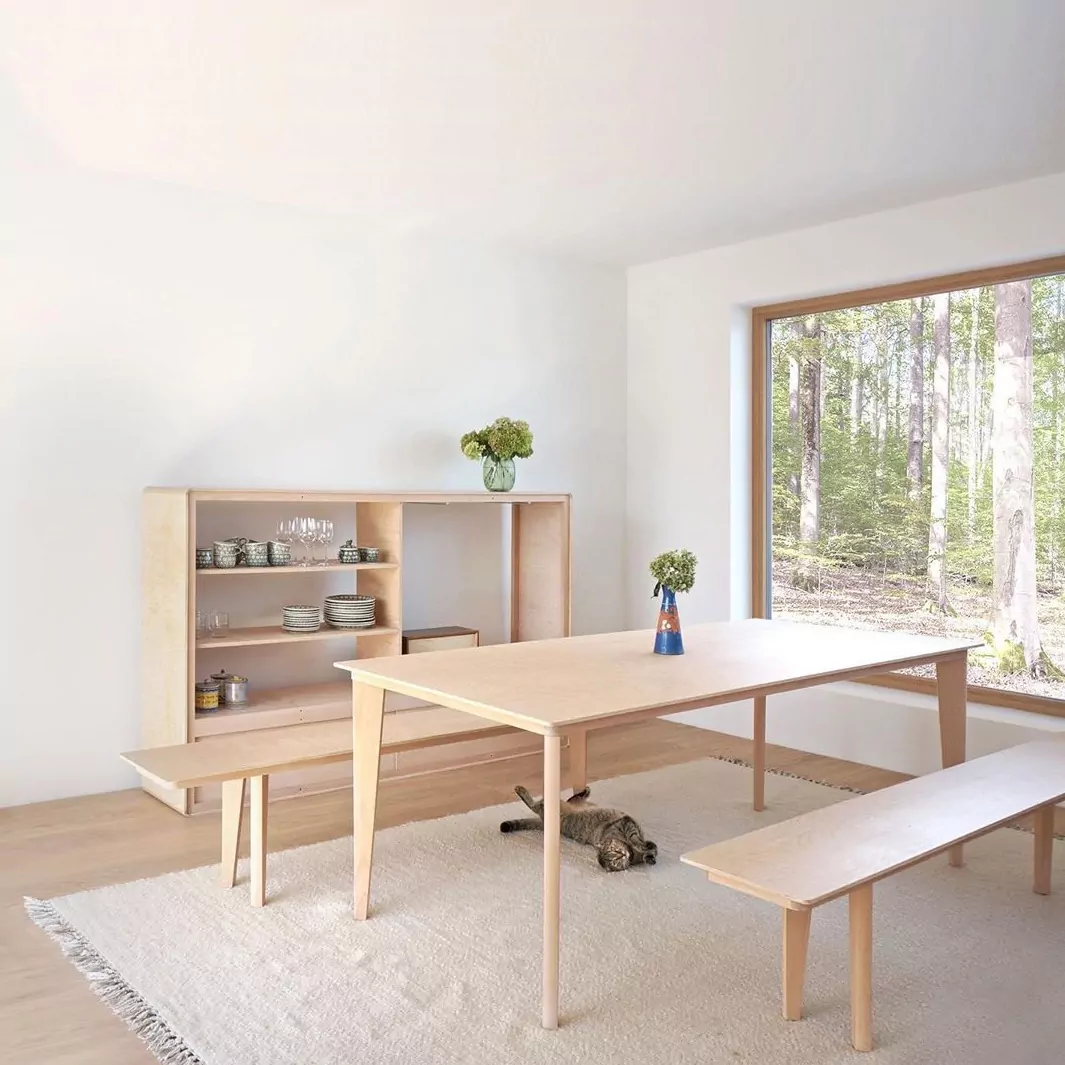 Transformation of Space – Experimental Furniture by Stefan Prattes
I've spent the last few weeks on a deep dive researching compact living (check out Gary Chang's Extreme Transformer is you haven't already). On a personal level I would prefer living near nature as I find most of my inspiration comes from peace and solitude, but there's something quite revolutionary going on in these tiny little spaces. It's fascinating how these ingenious designers are becoming at using new techniques that shift our current living space and offer multiple living variations to make it more stress free for us to enjoy our time.
In the field of furniture I find there's plenty of folk out there producing beautiful industrial design that's relevant and contemporary for our time. Ticking all the boxes in terms of them being well-made, produced from natural material by skilled makers, also mixing contemporary design language, is very rare to see even today. That's why I was so excited and reinvigorated when I came across the work of Stefan Prattes, an architect and carpenter based in Berlin, Germany.
His woodwork has explored the potential of incorporating sliding elements or hidden compartments for a very long time. For example the Wanderbox was Stefan's creation in collaboration with civil engineer Julia in 2019. This piece is an easily transported module that can be dismantled and features a bed, cupboard, shelf unit, table, 2 benches, and a storage space all in one piece of moveable furniture. Quite incredible and perfect for this modern age.
Prattes shows you can follow all the right principles in design and make these in to a cohesive package that excites and ignites that inspiration inside of us. They certainly inspired me and I look forward to following his workshop from here on in to see what else he can achieve in the near future.