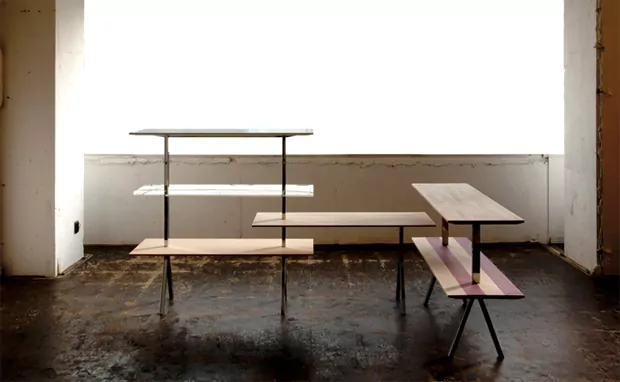 Mimic Shelf by Kairi Eguchi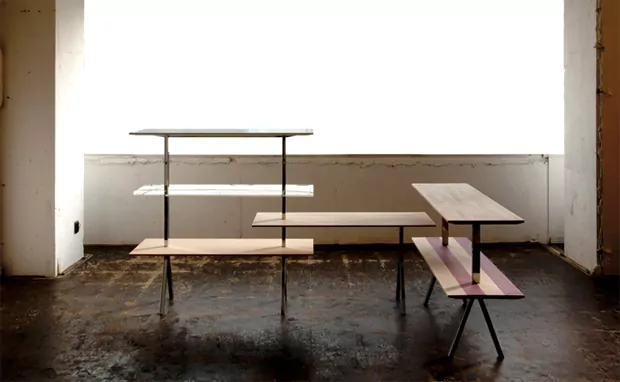 I think well designed shelving can subtly add that much needed structure to a minimal and open plan home, keeping all your essentials neatly tucked together. Not surprisingly Dieter Rams shelving system for Vitsoe would be the go to unit for most of us, however I was impressed with the work of young Japanese designer Kairi Eguchi today who has recently fabricated his own take on the shelving form, which I've brought across for all of us to consider.
I think it's a bit harsh to stand this project directly against that of Mr Rams as his is such a iconic and timeless design. I do however appreciate the versatility and simplistic approach that Kairi has taken, offering his user countless options in terms of levels, connecting parallels and surface style. With a bit of imagination I can envisage these as the perfect compliment to a small space such as a studio flat, living or dining room. The mimicry element Kairi explains on his website comes from the idea that the shelf can match it's environment though it's versatility. The young designer presented his work to Milan's Salone del Mobi design festival in April, along with a handful of other creations he has been working on including a collection of vessels that are well worth having a browse over, all can be seen on his webpage.
He seems to have his feet set in the field of industrial product design as another of his designs which didn't feature in Milan really caught my eye with it's understated considerations. This being a public waste management system that although isn't all that glamourous has to be designed by someone, and in designing for the everyday Kairi is hopefully helping to change the behaviours of countless members of the public. A creative I genuinely believe has a long and successful career ahead of him, if you'd like to read more or perhaps follow the Japanese creative head across to his webpage via the link below.