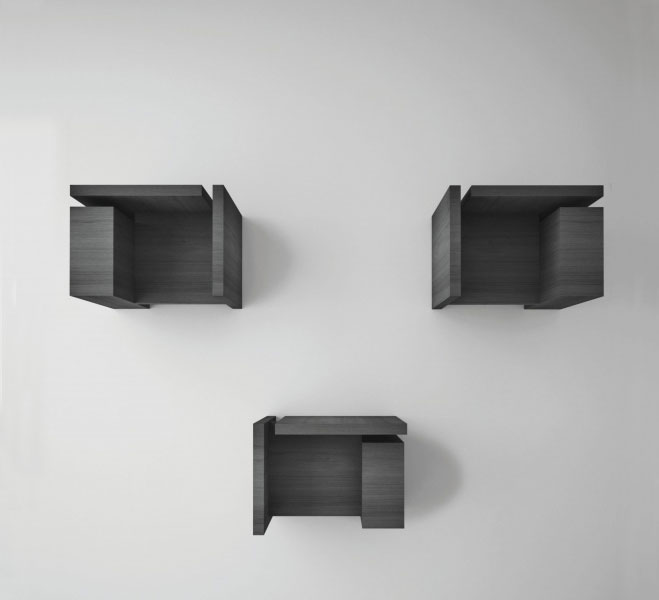 Monochromatic Elements – Furniture by Italian Company Henry Timi
Conceptually furniture is very static, usually we are bound to the rules in which function sets for us which means little room for experimentation and change in design. A chair for example usually features a seating element and then legs that branch off and integrate in to a back support, so I'm always interested to see a designer go out of his way to make something different from the norm but still balance function with form.
Handcrafted in Milan, Italy is a collection of furniture by Henry Timi that are sometimes blocky and sometimes flowing in form. His design ethos is to follow "a language deprived of disorder" and "reducing any surplus and excesses". Using monochromatic materials, as well as presenting them monochromatically in the photographs, he is able to build objects that are not dictated by a trend.
I personally like the sharp angles that he uses, they really cut through and make the designs impressive on the eye. It's also interesting to note that the above seating is obvious in function, you can sit fairly normally and enjoy, but the lower imagery shows more sculptural designs made from wood that blur the line between seating and sculpture. If you like this be sure to check out more on his website linked below.