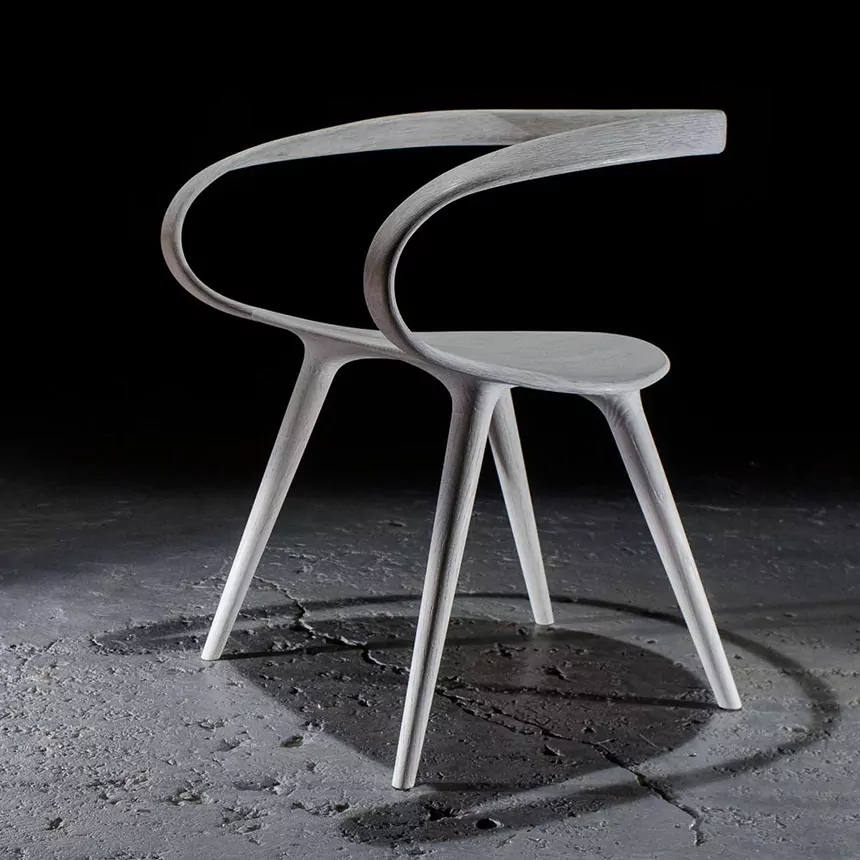 Seamlessly Flowing – Velo Chair Series by Jan Waterston
Today's furniture titled 'Velo' is simple, it's minimal and has exquisite craftsmanship thanks to the hand of British maker Jan Waterston.
This chair has a C shaped backing that begins at the front of the chair and waves backward to provide support. With no middle section, the back of the chair does not dig in to affect your posture but rather, allows you to sit naturally offering support for your upper back. The fact that the curve starts at the front of the chair means you have a place to rest your arms.
Although some versions of the chair have an attractive finish, others feature the natural wood grain. This offers its own beauty as the textures in the wood follow the curves of the chair providing a seemingly inherent flow.
The legs of the chair serve as an appropriate finishing touch. Starting at the seat of the chair, they taper off into elegant sticks offering an almost animalistic appearance. As if, like a giant ostrich, the chair is going to get up and walk away.
Jan Waterston is the man behind the Velo Chair. As a designer, he explores research and emotion and combines what he finds with unique processes and materials. The end result is a product that reflects nature with an influence of human manipulation.
The chair's modern design makes it perfect for industrial and contemporary settings, yet its natural look and minimalism means it has the potential to work with a variety of decors ranging from traditional to more modernist. A beautiful chair that shows what can be achieved through the skill and dedication of a craftsman who has an appreciation for material and form. A piece of design, but also a piece of art.