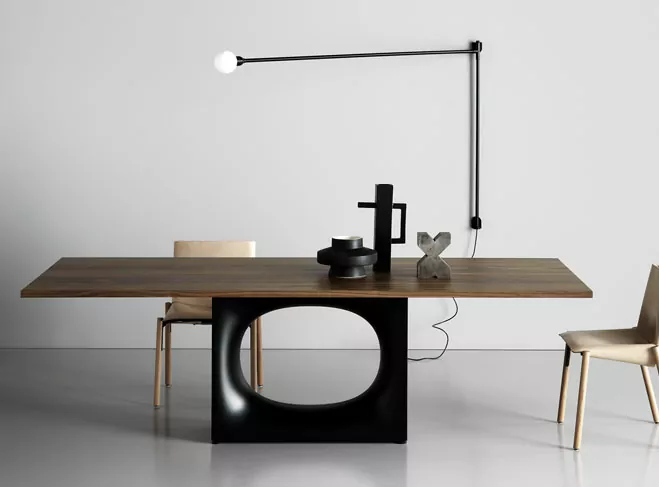 Shape as Meaning – The Holo Collection by Japanese Designer Kensaku Oshiro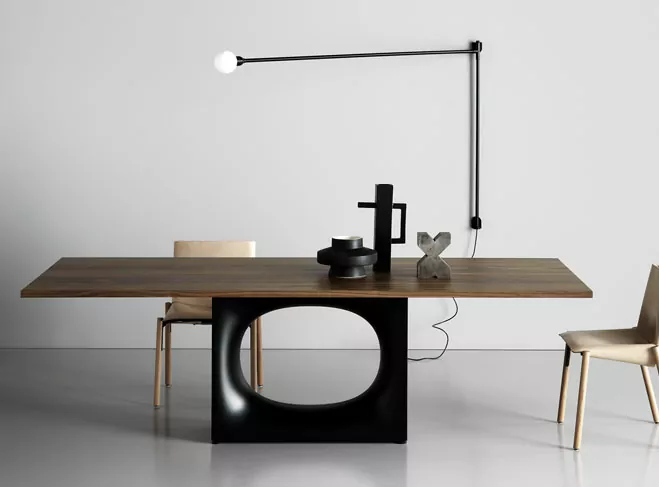 There's something about circular forms that are very interesting. "Fulfilled", "oneness", "perfection", "unity" are all meanings that could be represented through this simple shape. In eastern culture for example we have the Yin and Yang form that exists to represent conflicting forces. It's interesting then that sculptors over the years have really harnessed the elliptical shape on 3D forms, forcing you to look through and offering a new perspective on an otherwise flat surface.
This is partly why I was drawn to the Holo Collection by Japanese Designer Kensaku Oshiro. Studying Industrial Design in Milan, Italy, he has since gone on to work under Lissoni Associati and BarberOsgerby's studio in London. In 2015 he set up his own studio in Milan. The Holo range is unique in the fact that they have used many moulding and bending phases to create such a shape, there was much testing that had to be done before a finished form like this could even be considered.
Obviously the oval section stands out the most, but I like the many different designs that have been created using this one form alone. They serve as the legs of the different designs and work together cohesively, which is quite difficult to achieve. It does make me think though, what is actually interesting about this shape and why do we connect with it aesthetically? Maybe shape is something you need to consider in your own designs and think about the conceptual meanings behind them. Here are some of my favourite designs from The Holo Collection, more though can be found through the links below.
kristalia.it
kensakuoshiro.com