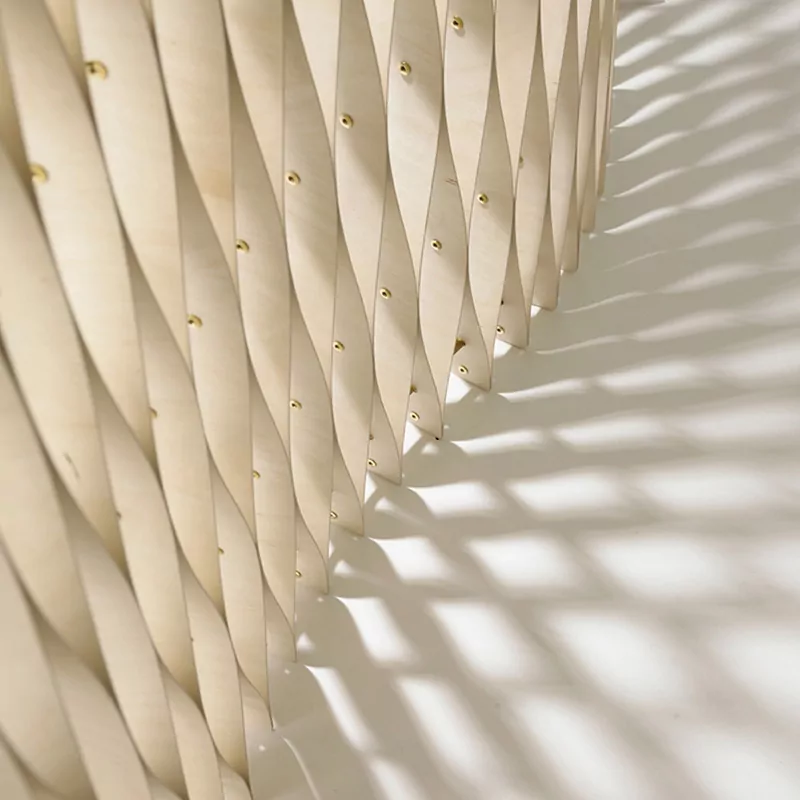 Weaving Wood – Furniture by Else-Rikke Bruun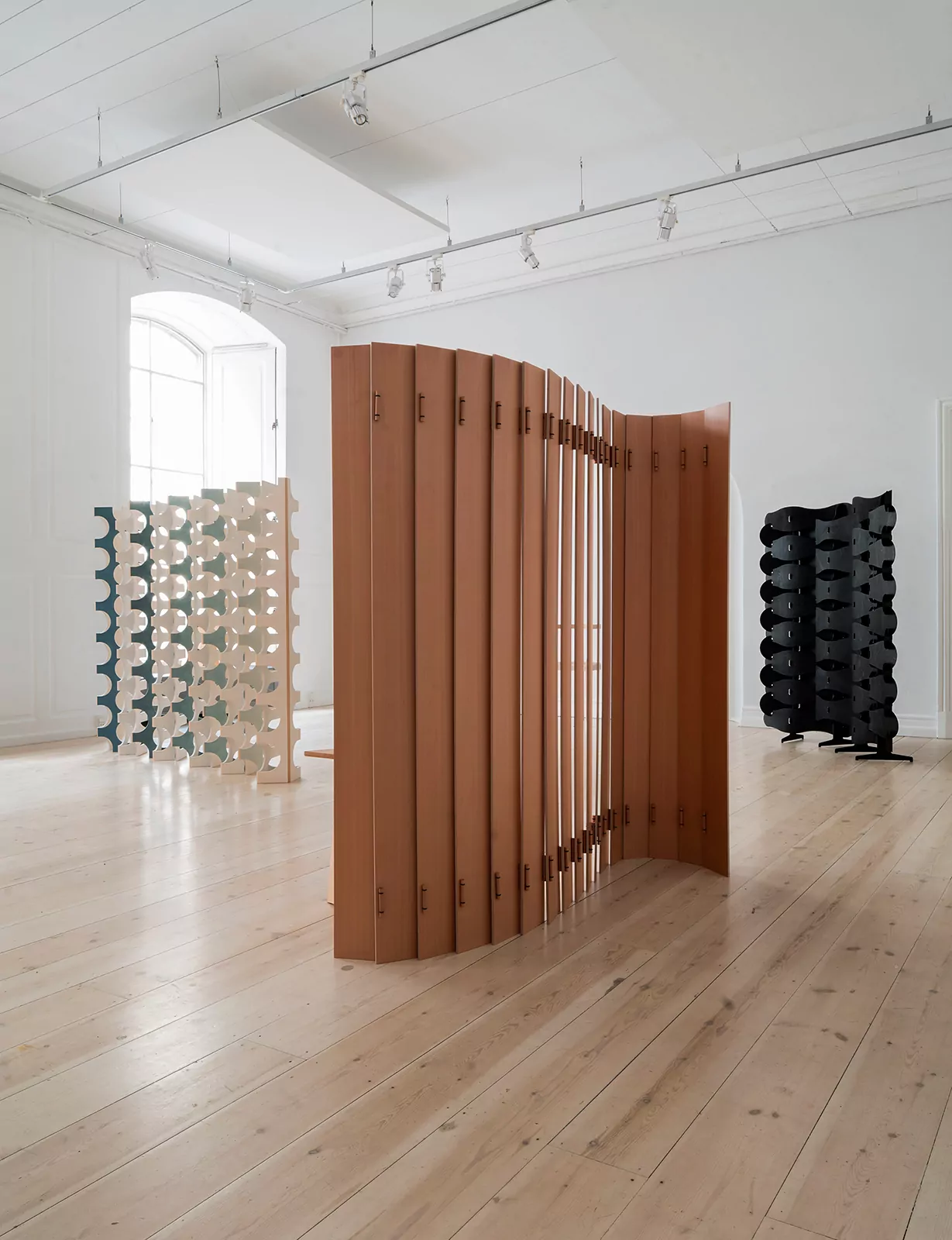 Copenhagen-based architect and designer Else-Rikke Brunn is interested in exploring the creative, sculptural, material, and functional possibilities of wood. Brunn's distinctive approach to design has resulted in minimal, curved, and interlocking furniture pieces that merge Japanese, Mexican, and Danish traditional crafts with modern techniques and materials like CNC milled plywood. Next to this, Else-Rikke's wood meshes and screens reinterpret the Arabic tradition of light filtering and create an atmosphere filled with alternating lights and shadows.
Else-Rikke Bruun graduated from The Royal Danish Academy of Fine Arts School of Architecture, in Copenhagen, and holds a BA in design from The Danish Design School. Over the years she has worked at renowned architecture firms acting both as an architect and as a designer. Since 2012 Else has undertaken architecture and design tasks under her name and has developed interior design projects and diverse types of furniture pieces ranging from tables and chairs to screens and kitchen cabinets.
Bruun's approach to design is crystallized in her modular and minimal-looking wood screen designs which are sculptures and functional objects at the same time. In this body of work, Bruun creates structures that mimic the material qualities of textiles and are weaved together without the need for screws or glue. These apparently simple yet technically complex compositions are inspired by Bruun's love for ancient craftsmanship traditions that she updates to a contemporary context. For example, while conducting a residency in Mexico, she was deeply inspired by the work of Oaxacan weavers and decided to adapt their methods to her practice. In this way, Bruun's works fuse and reinvent past and present craft, design and architectural techniques infusing them with her personal touch.
"I love investigating the fusion of elements that do not belong together logically and see what happens" – Else-Rikke Bruun