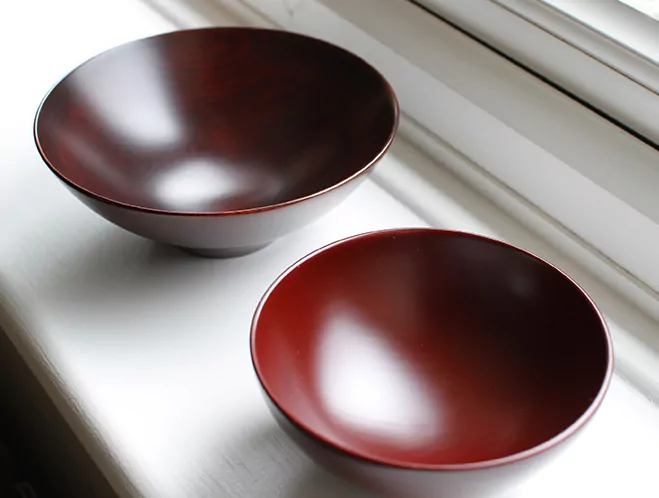 Beautifully Crafted Lacquer Bowls by Fujii Works at OEN Shop
I have to be truthful, even though I try my best with all the photography it's often hard to capture the true beauty of the objects that we stock. The light tends to differ slightly when coming through a lens, with the products most hard to capture being lacquerware and metalwork (which is probably due to their reflective properties).
I find that in person the colours are much more subtle and are a real pleasure to revolve around, especially bowls such as these by talented husband and wife duo Kenichi and Minako Fujii. These two are the smaller red urushi bowl and wide brown urushi bowl, both are quite something. When held in the hand the first thing you notice is the smooth surface and astonishing lightness of such a vessel, they're very refined.
Here I place a few photos that I decided to capture over the last few days, hopefully they give you something to admire and enjoy. Have a great week!
View these lacquer bowls by Fujii Works →