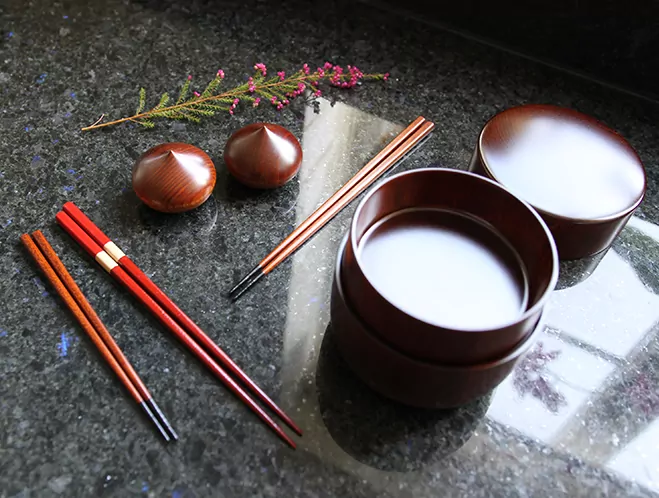 New at OEN Shop – Chopsticks and Lacquer Lunch Boxes by Maiko Okuno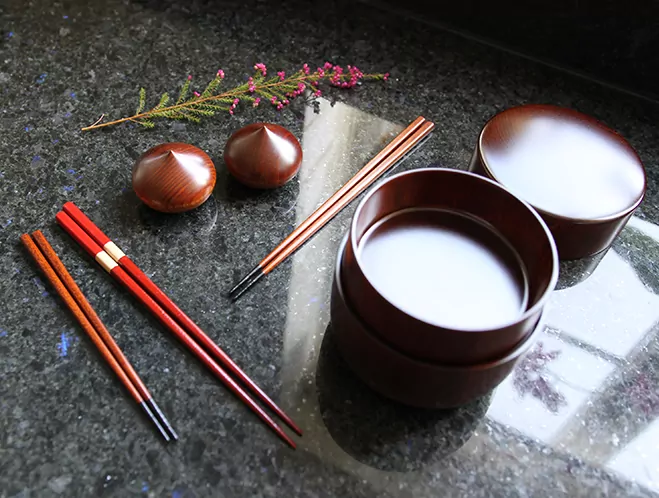 We've featured Japanese woodworker Maiko Okuno a number of times recently. Her works have been arriving in separate shipments so they've been staggered. This new selection includes some works which were an off shoot from her last, as well as a few restocks of items that sold out in the shop.
The lacquer lunch boxes were extremely popular, featuring a lidded outer and another compartment inside to store food. I think the grain in the wood is particularly stunning. To coincide with the theme of eating is a series of chopsticks, coming in the form of a small and large black tipped chopstick set and a red lacquer chopstick set. We also got hold of a few new Mizumezakura Dome Boxes. Overall some nice works from Maiko, hopefully more will arrive throughout 2017. Enjoy.
Maiko's woodwork is available to buy here at OEN Shop →