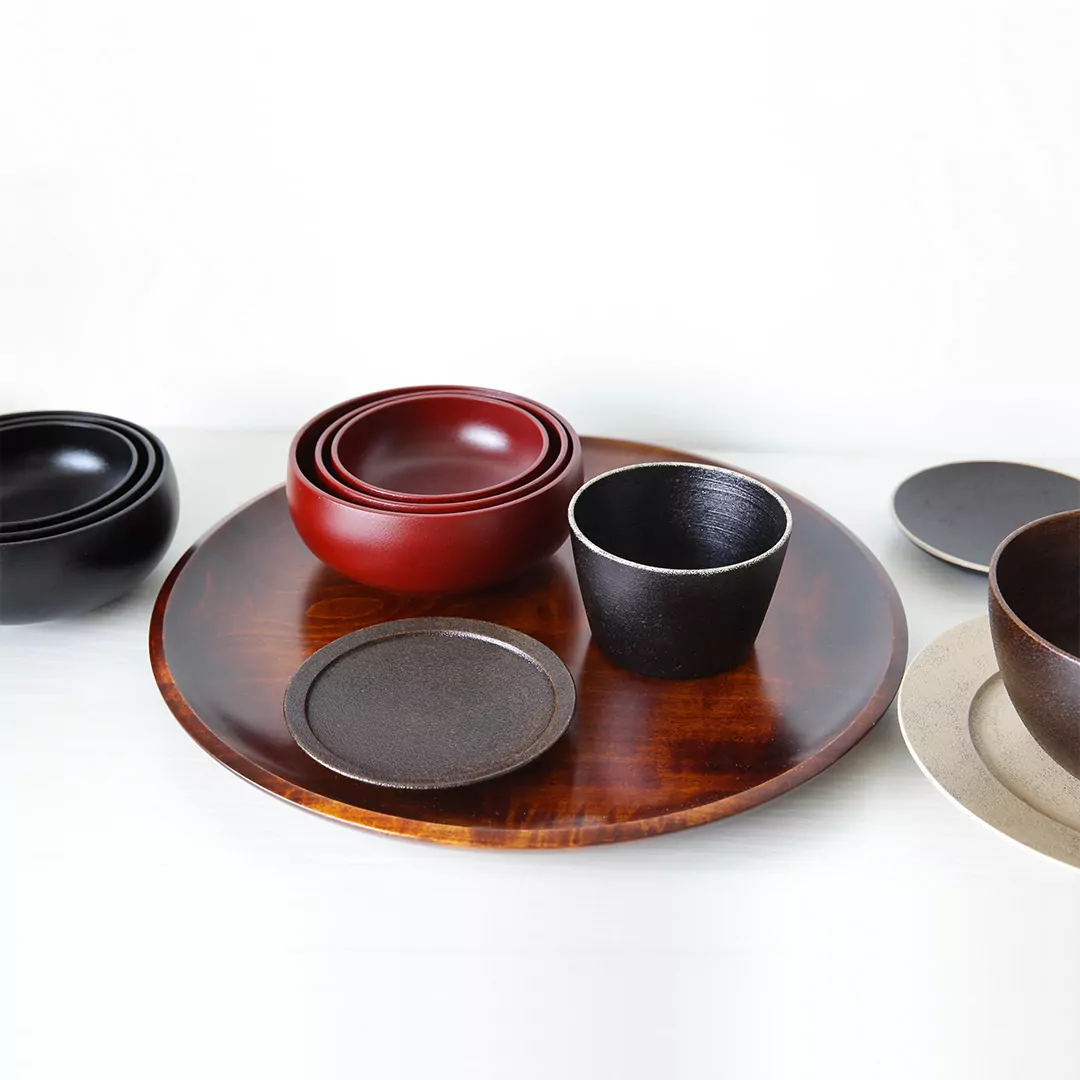 New in the Shop – Handcrafted Japanese Lacquerware by Fujii Works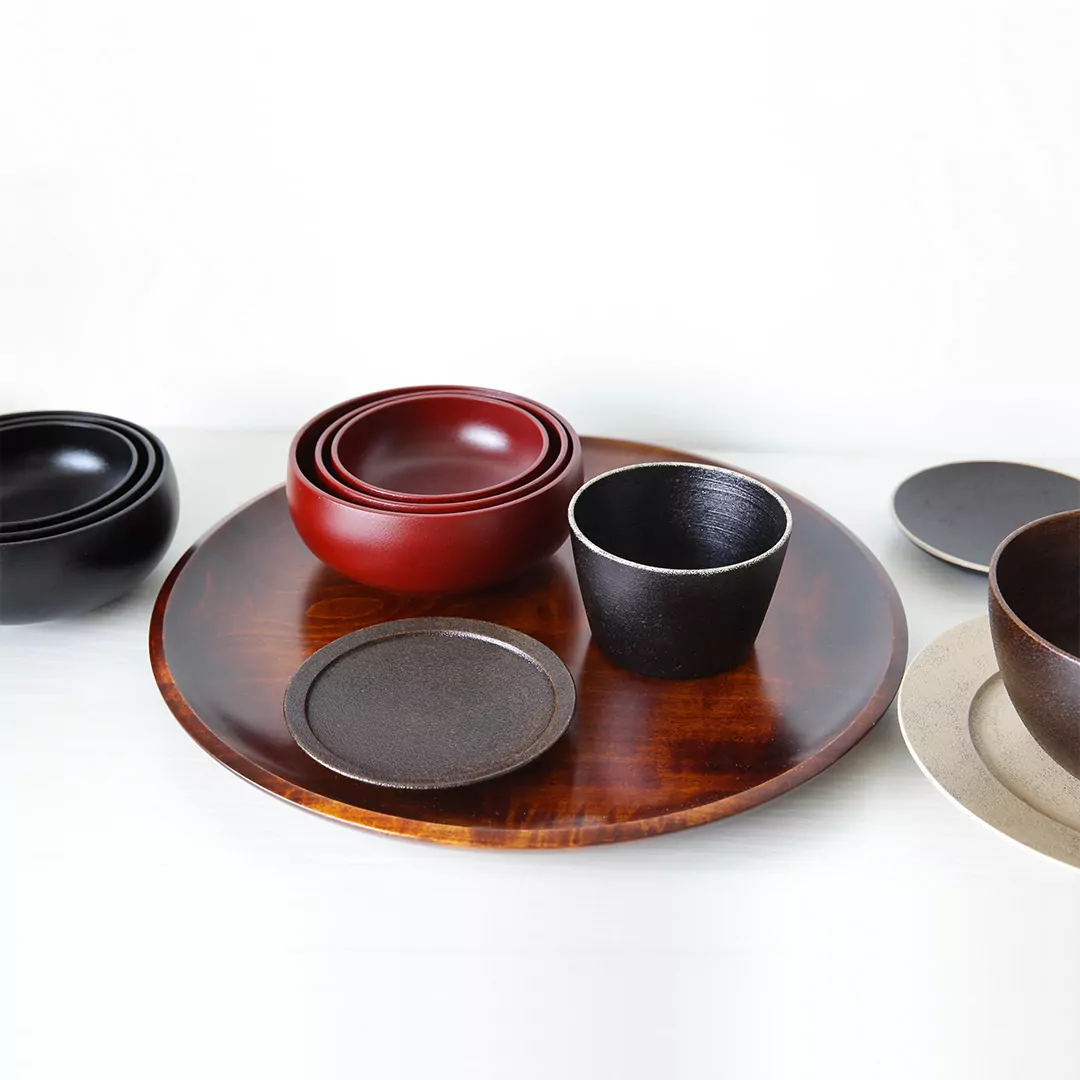 Lacquerware is still not that well understood in the West. Most people I speak to, if they have heard about it at all, have an image of the shiny black Chinese lacquerware with patterns painted in gold, red or black. Very different to what we are presenting here in our shop.
Fujii Works have dedicated themselves to offering a contemporary twist to their lacquerware, with husband Kenichi producing these thin forms from wood, and wife Minako applying the lacquer completely by hand. Most customers pick these up and can't believe they are wood. So light with a beautiful finish. Without holding them in your hand they could be mistaken for ceramic.
Owning one of these is sure to get some heads spinning. Is it wood? Is it really a lacquer finish? Defying all the properties of these two materials thanks to exquisite craftsmanship.
P.S. If you would like to learn more about the process Fujii Works go through please see our feature page that shows pictures from inside their studio.
Click here to see these works by Fujii Works ⟶