New at OEN Shop – Tumi-isi Wooden Stacking Blocks by A4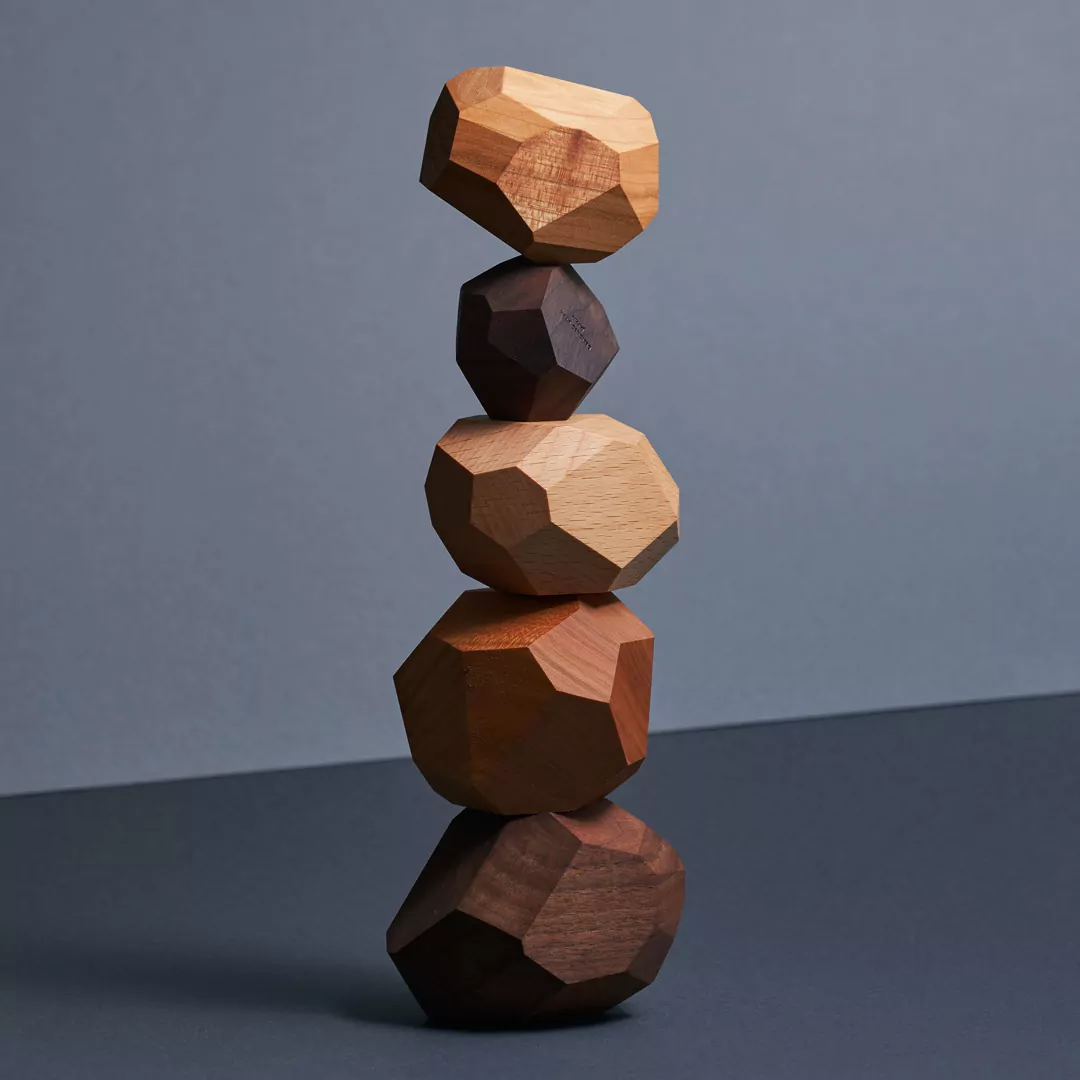 I have always been drawn to those stacked pebbles found by the side of rivers or streams. It's rare to come across them, but it always made me wonder about who stacked them and why. Kind of mysterious.
When I stumbled in to these stacking blocks by Japanese design studio A4 it made we think back to these natural sculptures constructed from found objects outside and how they have great potential to spark creativity.
A4 is run by talented Japanese designer Daimon Kanno who worked with local woodworkers to craft this wonderful series. We now have a selection of these sets in different wood types and colours. All are shipped directly from Japan.
Click here to see these stacking wooden blocks by A4 ⟶