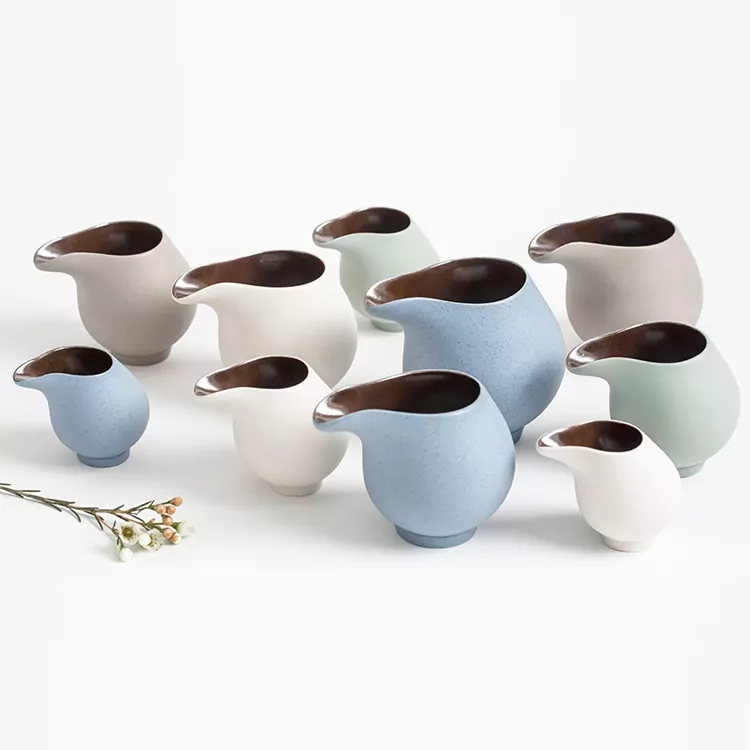 New in the Shop – A Selection of Ceramics by British Artist Kate Schuricht
It's been fun working with different craftsmen to prepare their work for the website, especially supporting those whose work I've known about for a long time. I wrote a piece on Kate Schuricht's work in 2014 (wow, time flies) and it's great to get to know more about her lifestyle as a creative and put together a selection for the shop.
Kate's 'Flow Jugs' are what captured my attention initially, with their beautiful long swooping lips. They remind me of the Japanese-style 'Katakuchi' (or lipped bowl) that comes in various forms. Whenever I purchase new works from potters in Japan I always ponder their interpretation of it, collecting many along the way.
Kate's done a fantastic job, combining works with contemporary matte tones and raku finished pieces to curate a stunning collection that I'm honoured to represent in our shop. See more on Kate's collection page by clicking the link below.
Click here to see these ceramics by Kate Schuricht ⟶