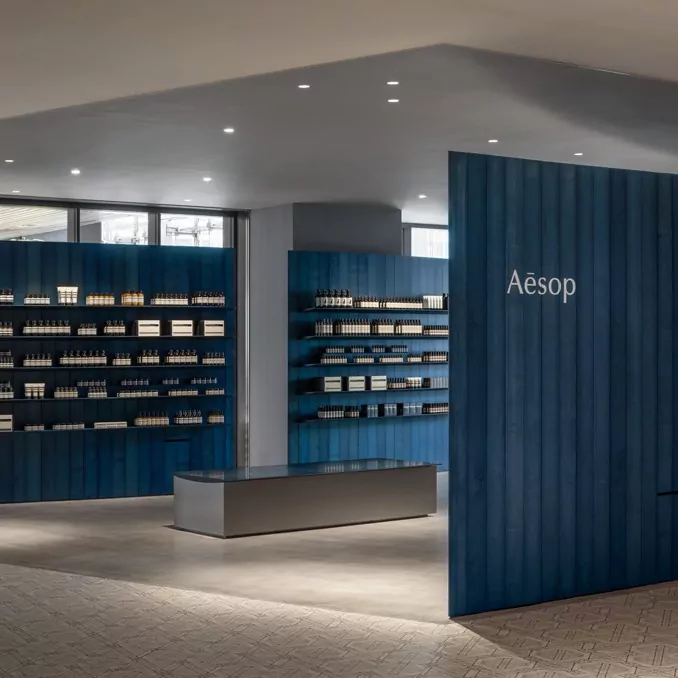 Beauty More Than Skin Deep – Indigo Dyed Interior by BUAISOU for Aesop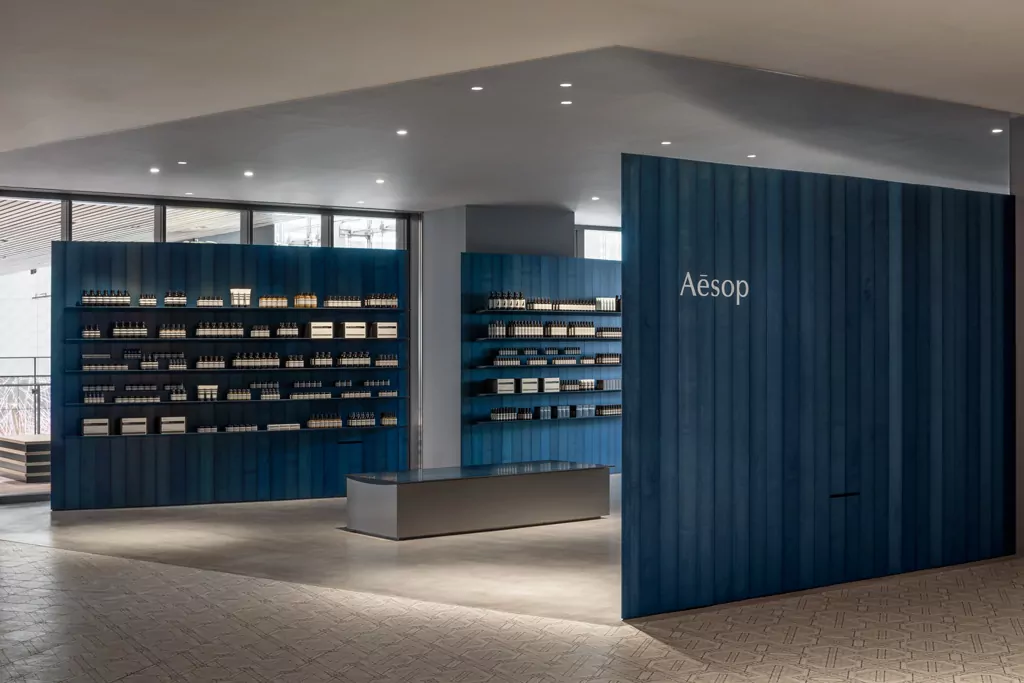 When the skin care brand Aesop was working on the design of their Newman Yokohama store, they knew their interior had to be just as impressive as their products. They enlisted the help of Torafu Architects to make their vision a reality.
The end result is winding, deep blue, wood paneled shelving that makes the perfect display for their elegant products. The architects take us through the process used to achieve this stand out result.
The vision began with a desire to reproduce the blue of the sea. Hence, the architects partnered with BUAISOU, a company that specializes in the cultivation, dying and production of indigo.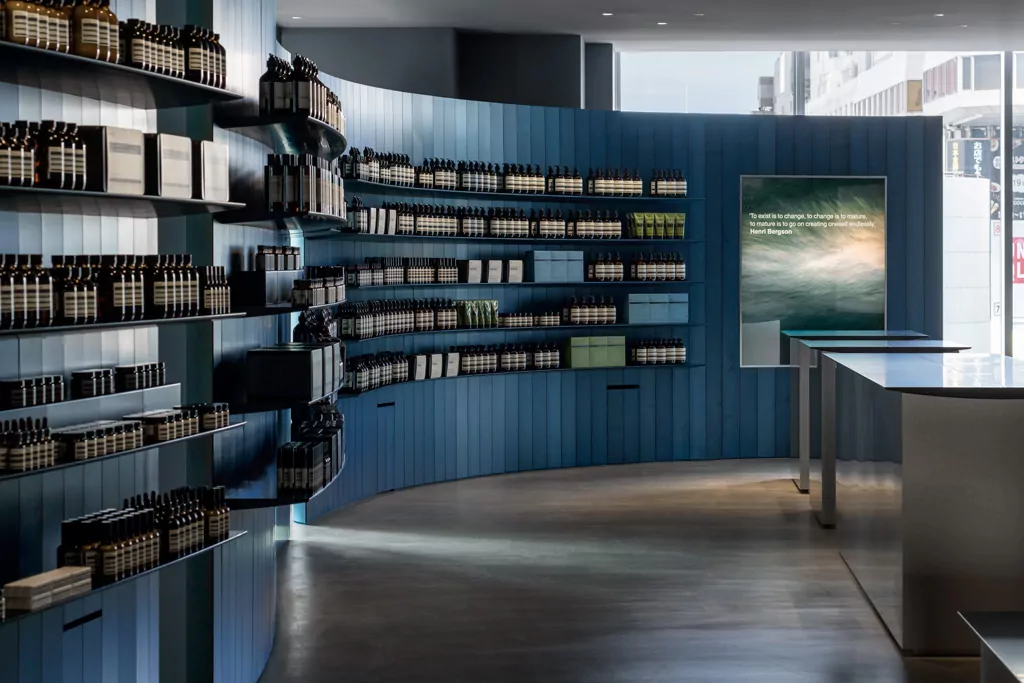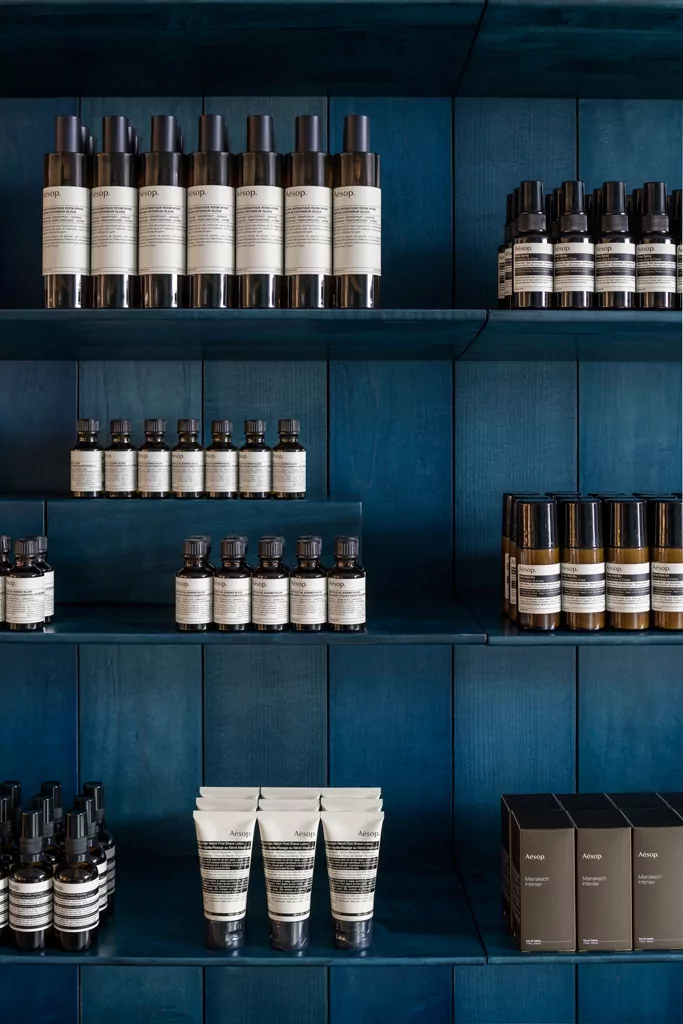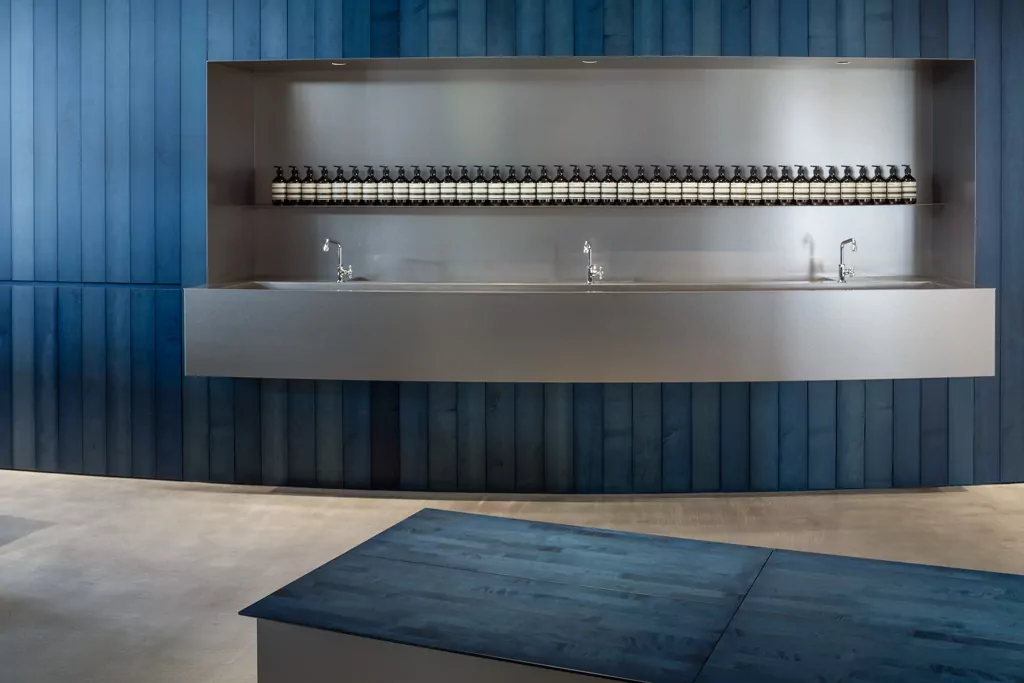 They decided upon using maple wooden boards for the shelving. They knew the maple would be compatible with the indigo dye to produce the desired effect. They then worked to install the boards into the mortar flooring to produce a wave-like effect that further capitalizes on the sea-like element.
The way the indigo works with the natural grain of the maple makes for an inconsistent coloration. The lighting coming in through the windows plays on the tones in the wood so that it never appears quite the same. Overall, the impression is always new, unique and awe-inspiring.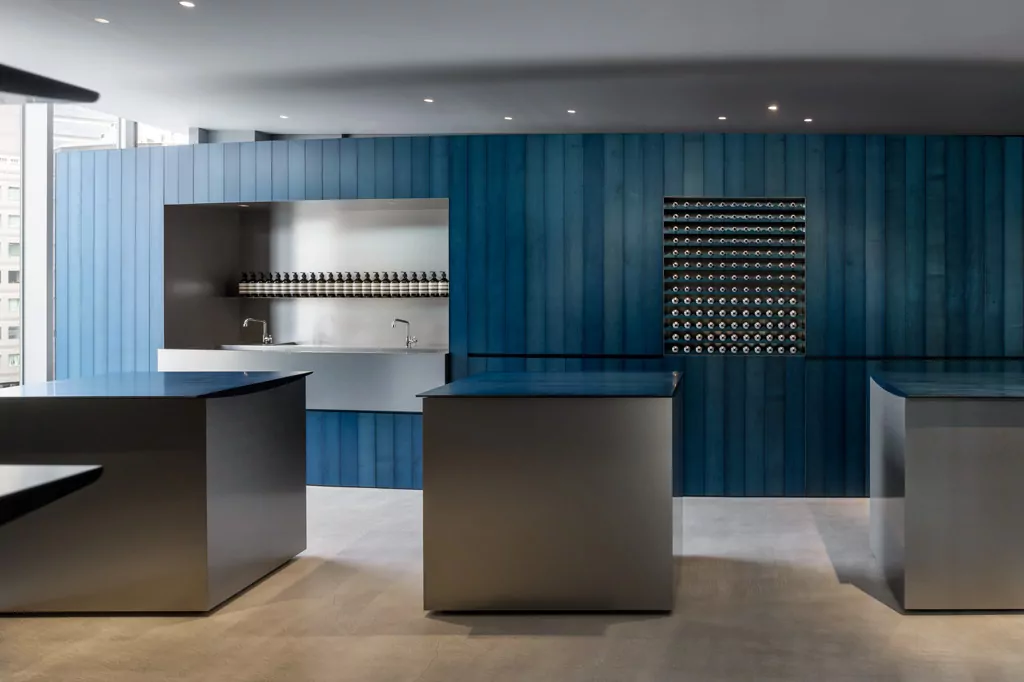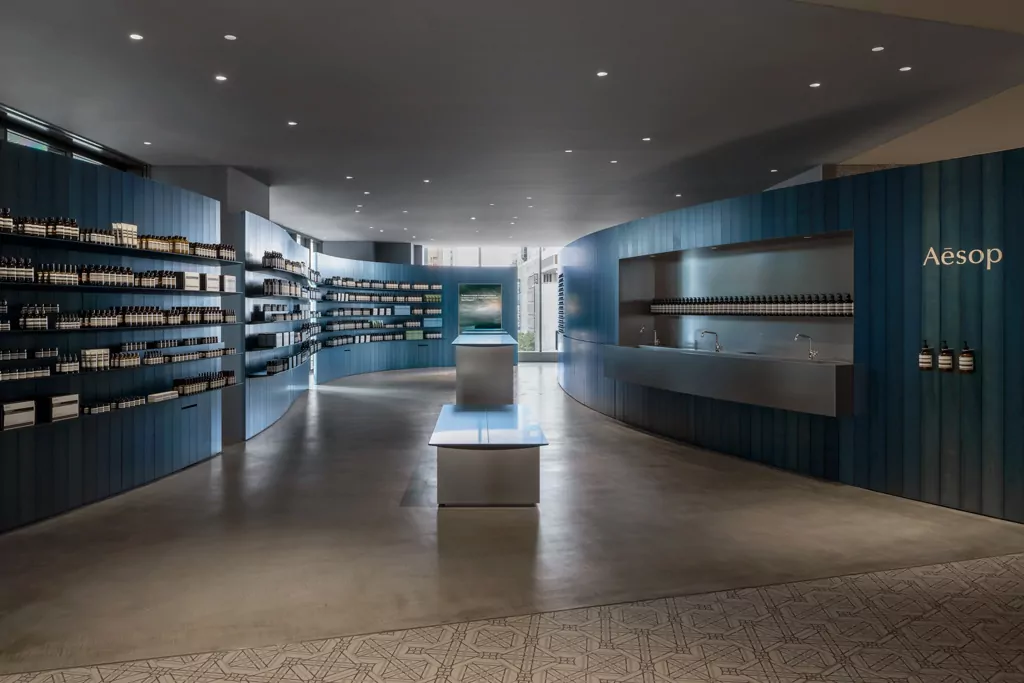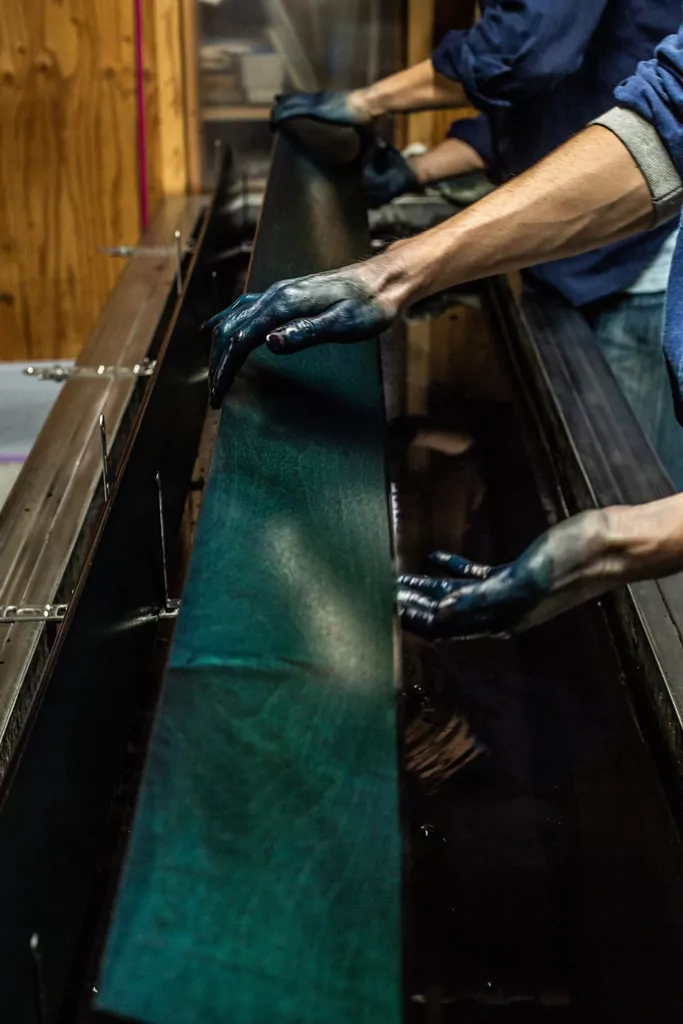 The finishing touches include the tube-type product shelves and the stainless-steel finishing on the sides of the sink and furniture. The shelving is excavated into a corrugated shape that has a subtle elegance that provides a luxurious display base. The steel reflects the deep blue color to make for an overpowering ocean theme.
When entering the shop, the effect is obvious. There is a simplicity and strength that is ideal for showcasing the product line. The natural elements incorporated are in-line with the vegan, cruelty free items the company sells. When matched with the simple recessed lighting skills, the few modern furnishings that align the store and the neutral mortar flooring, one feels engulfed in the luxury of nature that bespeaks the Aesop name.