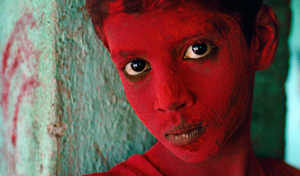 Steve McCurry: A Retrospective
The captivating work of Internationally celebrated photographer Steve McCurry has been collated in this short video in aid of him joining the Leica hall of fame this year. Perhaps some of you might not be able to put a face to the name but Steve's photographs are among some of the most famous travel and documentary images of modern times.
No doubt you will be able to recognise a few even if you're just an armchair fan of art and photography, as a Magnum photographer Steve's work has been shared in magazine and newspapers the world over. Traveling for the most part of his life Steve has visited some of the worlds most troubled spots, collecting many prestigious photographic awards along the way.
I'm sure Steve would be a great individual to meet up with and listen to the stories of all the diverse people that he's come across. I don't doubt for a moment that this charming little montage that Leica have put together isn't anything but the tip of the iceberg in terms of Steve's journeys across the globe.