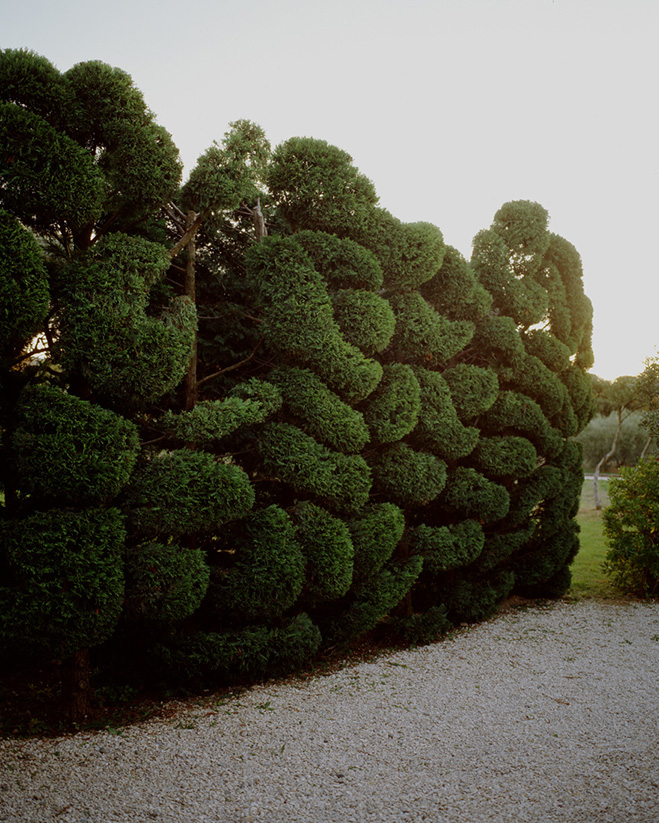 Zen Gardens & Outdoor Spaces by Photographer Bruno Suet
Aside from the plethora of architectural and interior imagery on his website, French photographer Bruno Suet has really inspired me with his unique approach to garden photography. Taking pictures of outdoor environments, as well as having the chance to capture sculptors and gardeners at work, it's an intriguing look at how we as humans find ourselves designing both interior and exterior spaces.
The series that captured my attention was the zen garden imagery, those which have a dark, mysterious edge. Bruno has used the colour palette in these photographs to good effect, the darker tones set the theme nicely and make you think about the spirituality behind such a garden. I find it interesting how an act like gardening could be considered a 'craft' of sorts. It's all about the nurturing and appreciation of the material at hand, as well as doing the best you can in the present moment and making something out of seemingly nothing.
It's no surprise then that Suet started his career as an architect, which likely explains his fantastic eye for form, line and colour. While you're browsing beautiful imagery like this on his website be sure to check out the interior imagery I mentioned above, as it's a nice compliment to the outdoor work. Bruno's been shooting for Elle Decor and other publications for more than twenty years, and has photographed inside Alvar Aalto's builds, as well the builds of other famous modernist architects. So why not head on over now to see what you can find for yourself.