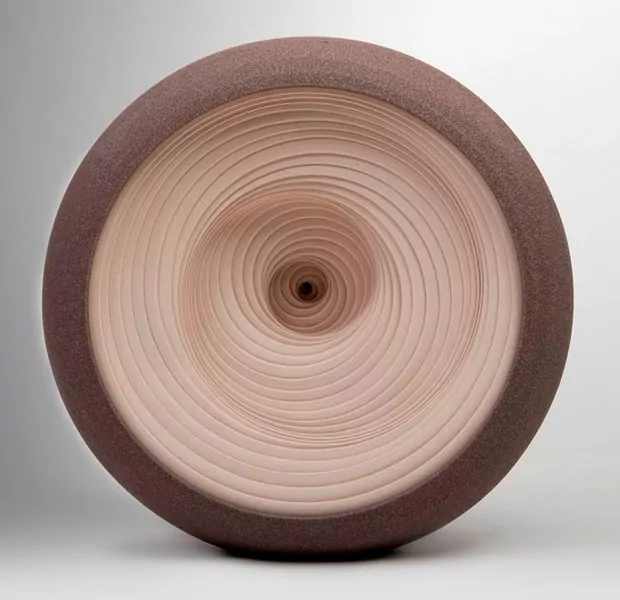 Circular Ceramic Sculptures by Matthew Chambers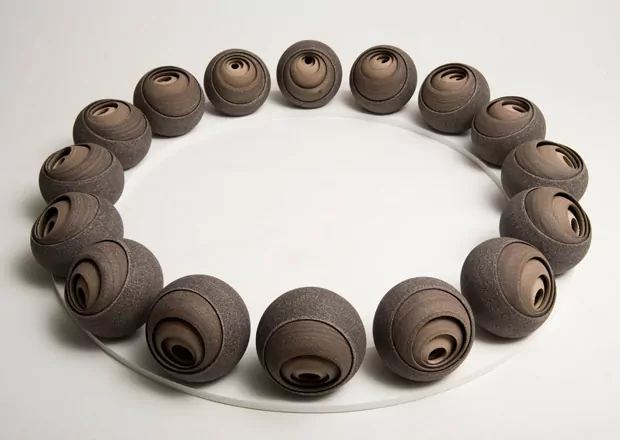 Pottery and ceramics is a frequent subject at the moment on the blog, for some unknown reason we both seem to be bumping into a lot of great stuff in this department. Today I came across the work of Matthew Chambers, although I have to warn you before we start, or as you've probably noticed already, this stuff is extremely different to your usual ceramic work and could be placed more in the sculptural field. Actually, it could be classed as architectural with it's intricacy and structural form.
Matthew Chambers started creating in 1993, training in handmade tableware at his local pottery studio. He then went on to get an MA at the Royal College of Art in London and currently lives and makes on the Isle of Wight. Interestingly his influences revolve around constructivism and optical art, which is definitely an obvious theme, he's also inspired by modern architecture and modernist design, so it seems like we've got a lot in common with Matthew. What I personally find interesting about these pieces is that they're very mathematical in their appearance, which is precisely why they're like buildings in a sense, overlapping and intertwining. It's also crazy how they play mind tricks on your brain and visually you're drawn into the centre of the object, for example the piece below with its mind boggling circular lines. Matthew actually makes his sculptures using either earthenware or stoneware clay, with colours added directly into the body. When each form has been constructed, several weeks are allowed for slow drying, one dried he sculpts each piece again to achieve a finer shape and then fires it on a low heat. It's then sanded and high fired, once fully fired it's polished up to achieve a very smooth rounded finish, as you can see it takes a lot of work and skill to create something this unique.
If you've got time you should definitely check out his website, it's great to see creatives work but it's even better when you see natural progression over time. For example you can go back to 2005 to see some of his earlier sculptures and then see the complexity rising up to the current date, I think his forms have got a lot tighter in appearance and even more intricate. It's fascinating to see and I'm sure it would be a great experience watching Matthew create each piece of work by hand.