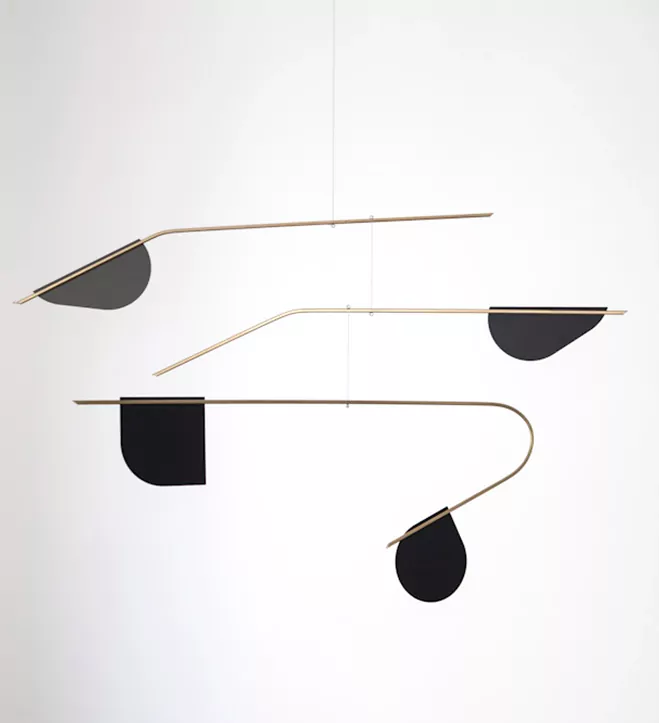 Floating Geometric Shapes – Three Armed Structures Designed by David Ross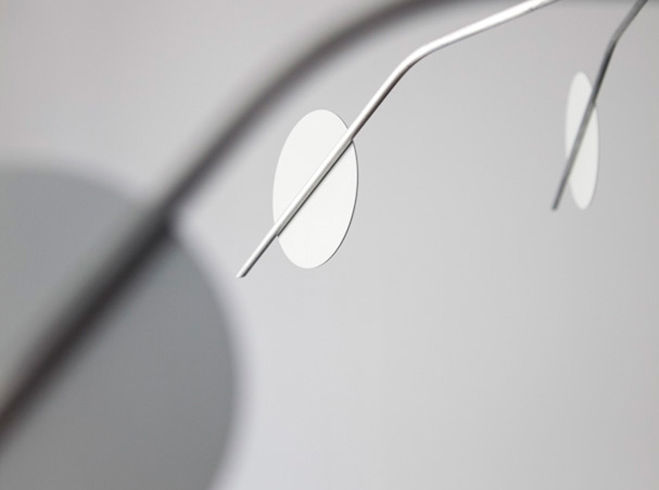 One theme that I'm constantly picking up on is the relationship between the study of form and translating these visuals in to a physical object. Creatives seem to be particularly attracted to photography as a medium, you often here that some of the most established artists and designers never left home without their camera. Even if the final pictures were never used, the viewfinder itself gives a unique perspective and offers contemplation at different angles.
I'm feeling this presence in the work of David Ross, a South African photographer who has been capturing some really beautiful homes and interiors for the last decade. His eye for clean design and a love of beautiful objects has led him to create his own collection of geometric mobiles that could hang in a space. Made from metal, the geometric shapes are powder coated in subtle colours to blend in with a modern and minimal interior.
I think it's great that he's been able to transfer his mentality as photographer over to these mobiles seen here. You can find these in a select number of galleries, but I'd urge you to study the forms in more detail on his portfolio linked below. The video embedded here also gives a nice introduction, enjoy.