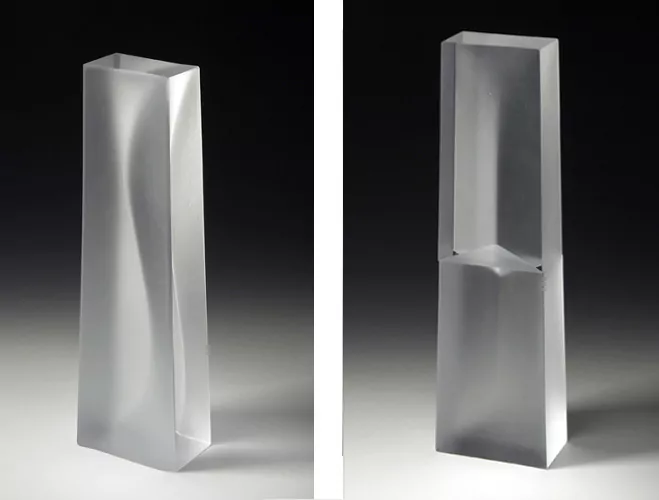 Handmade Glass Sculpture by Danish Designer Torben Jørgensen
I've been researching some of the designers behind the more established companies from around the world. I have noticed that Scandinavian companies in-particular tend to source their design expertise from some very talented independents, those that both create and design on the side. You might also find that these brands have developed a lot of fantastic makers over the years, I suppose this support is in turn developing their art and design scene in a positive way.
Danish glassworks Holmegaard date back to 1825, and one of the designers on their roster is Torben Jørgensen who's been collaborating with them since 1997. If you haven't seen Holmegaard's work it's quite wonderful, mainly functional goods with a typical Danish simplicity. Outside of his design for Holmegaard Torben makes special assignments and is quite experimental with his work. I decided to pull forward some of his designs to inspire you all today.
Torben was educated in ceramics at the Danish Design School, where he founded the glass education in 1973 and acted as teacher until 1978. In 1991 he set up the Jørgensen & Mørch Design glass workshop in partnership with Jytte Mørch, and his works are now shown and collected all over the world. He has a great philosophy, stating that "In order to give glass form, you have to know what the material can and wants to do. Glass has inherent properties that you cannot work against without affecting the result. You have to look at it as a partner with its own will and capabilities. Glass does its own thing. You cannot manipulate it – only help it along". I think it's important to respect the material, but Torben has really defied gravity and rational thinking with his sculpture and vessels placed above and below. You have to admire his skill and precision. Enjoy.