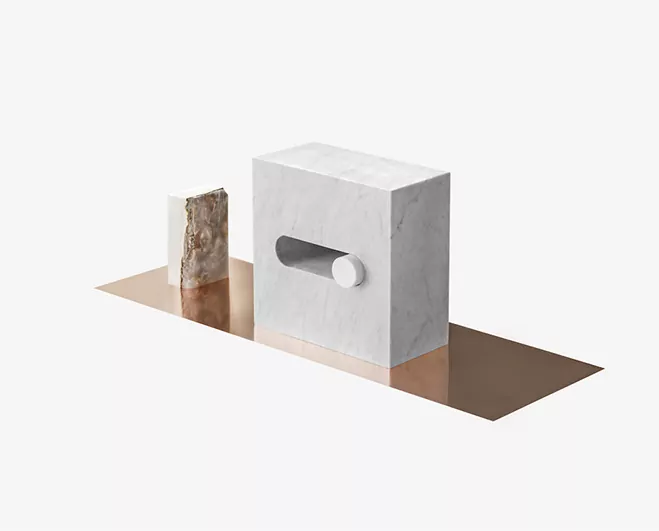 Melting Point – Marble & Onyx Sculptures by Korean Designer Kwangho Lee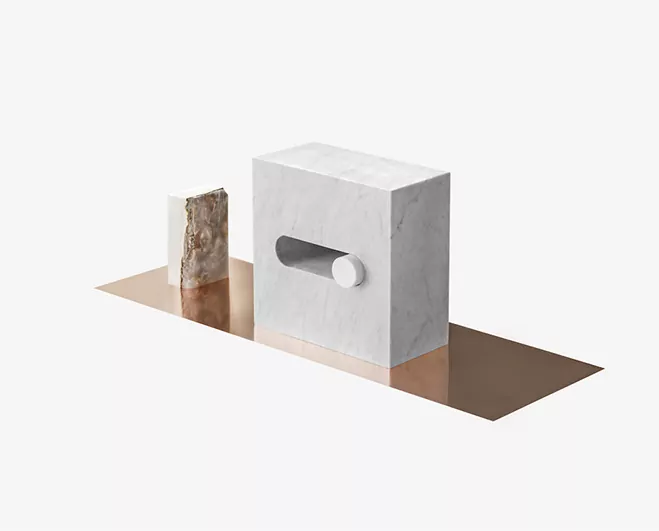 For me one of the most important topics at the moment is how we can pull up these different industries and make them relevant for today's society. Craftsmen tend to stick to their own lane, but it's surely important to think about modern design and maybe even collaborate with young, contemporary designers who can reinterpret their work and bring not only their personal brand to the world, but teach about these crafts and the value in the techniques used.
Coming across Korean designer Kwangho Lee's really inspired me a lot. His project was a partnership with Total Marble, a company that holds some of the finest examples of marble and granite in the world. For this collection titled "Melting Point", Kwangho used marble and onyx slotted together nicely to construct unique sculptures and forms that stimulate the eye.
Most of the pieces are sculptural, so not functional as such, but one of the pieces that's a small bench showcases the hints of utility in the work and how artistic objects can be crafted from nature. I'm sure this comes from his great joy as a child of making things by hand, especially daily household goods from natural materials. Here are a selection of my favourite shapes from this series, more can be found on his portfolio linked below. Enjoy.
kwangholee.com
totalmarble.com