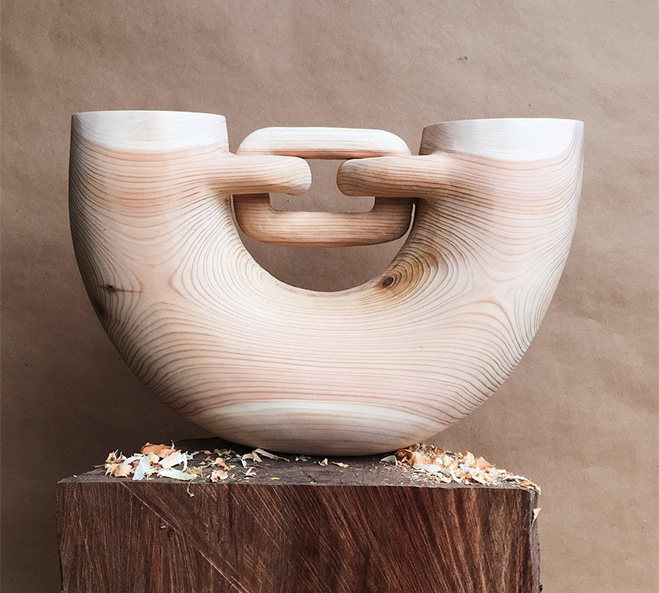 Trial & Error – Wooden Sculpture by American Craftsman Ariele Alasko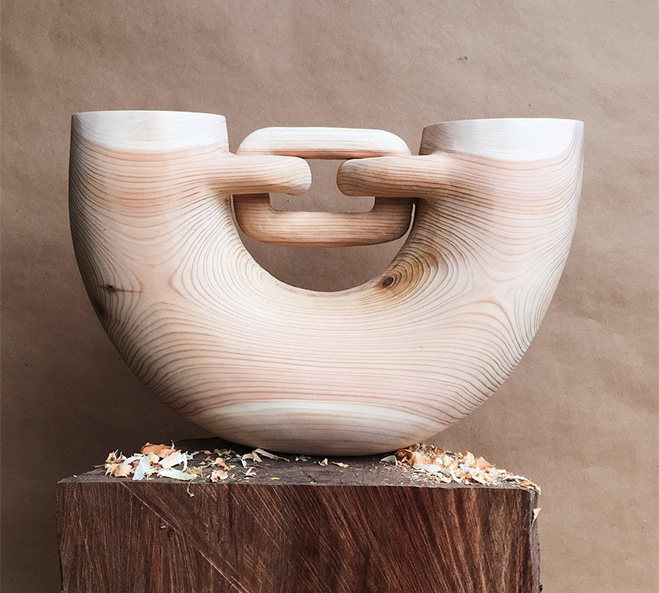 When beginning your creative journey it's normal to feel like you're not making any head way. I think there has to be some kind of purpose behind the work and a feeling that you're meant to do this, otherwise you won't stick it out through the hard times. This is why I was inspired by sculptor and woodworker Ariele Alasko who currently lives and works in Brooklyn.
Ariele talks quite openly about her using pure trial and error over the years to really carve out, quite literally, a niche for herself. After graduating she began to piece together furniture that she could use inside her studio. Everything was made using her own intuition and by figuring out what worked and what didn't on her own. After garnering some attention with her smaller woodworks she has since progressed to interior design and has also recently produced sculptures that I decided to highlight here today.
These sculptures are unique and show her experimentation with shapes and different woodworking techniques that she's been able to perfect over the years. This work here just shows that with a determination you can not only excel but also generate a unique style that can transcend the field that you're working in. Here are a selection of wooden sculptures that captured my attention but I recommend you check out more on her portfolio below, you're sure to leave inspired.