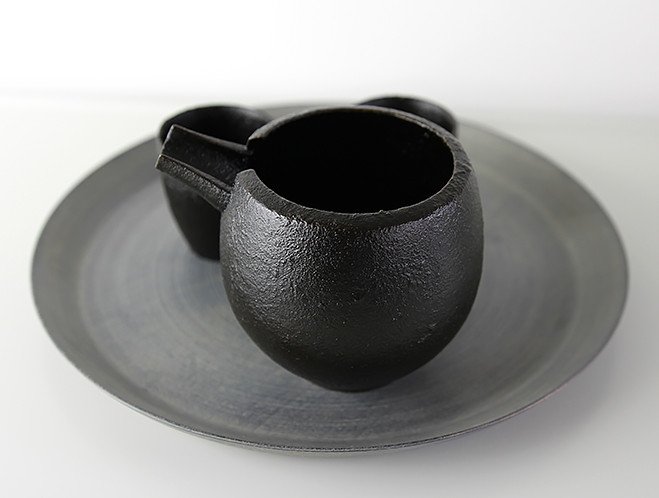 New at OEN Shop – Makiji Lacquered Vessels by Yusuke Tazawa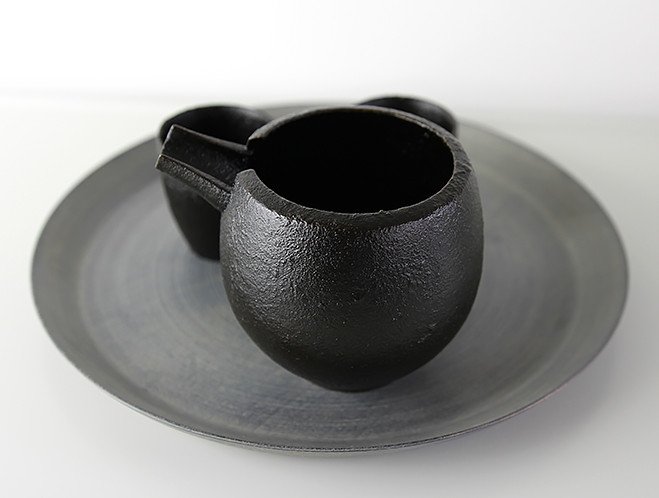 Just in time for any gift giving we receive a restock from Japanese woodworker Yusuke Tazawa. A few things have been sold out for a while from Yusuke, specifically the coffee scoops in cherry and zelkova, but also the red plant dye tray that's very popular.
The new additions are the round blue tray seen below, which is very finely crafted and features a ring pattern from the woodturning process. We also received stock of a lacquer set which I've titled under the method that he uses to apply the lacquer, the name being makiji.
Yusuke is not only a talented woodworker but also a skillful lacquer artist. These black lacquered vessels are quite something, with the surface treatment being produced from crude "urushi" lacquer and the powder of a sharpening stone, which leads to this slightly rough surface texture. The pouring vessel is the perfect accompaniment to the sake cups that we also stock. I reccomend having a quick browse in the shop to see if there is anything that you like. Speak soon.
Woodwork by Yusuke Tazawa available in the shop →