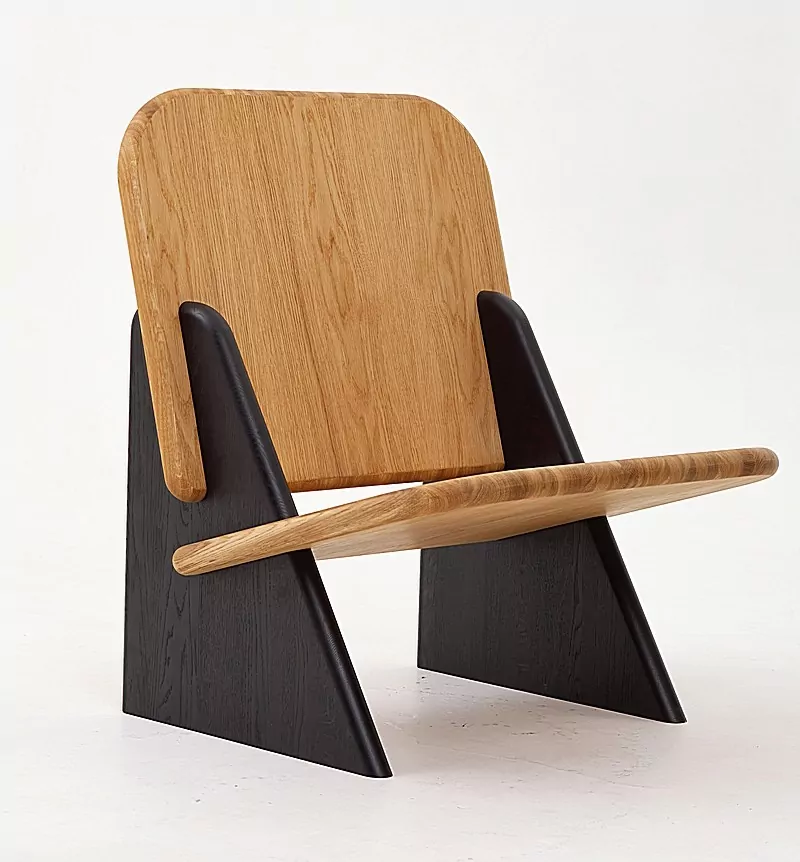 Primitive & Simple – Dolmena Chair by Russian Manufacturer Polli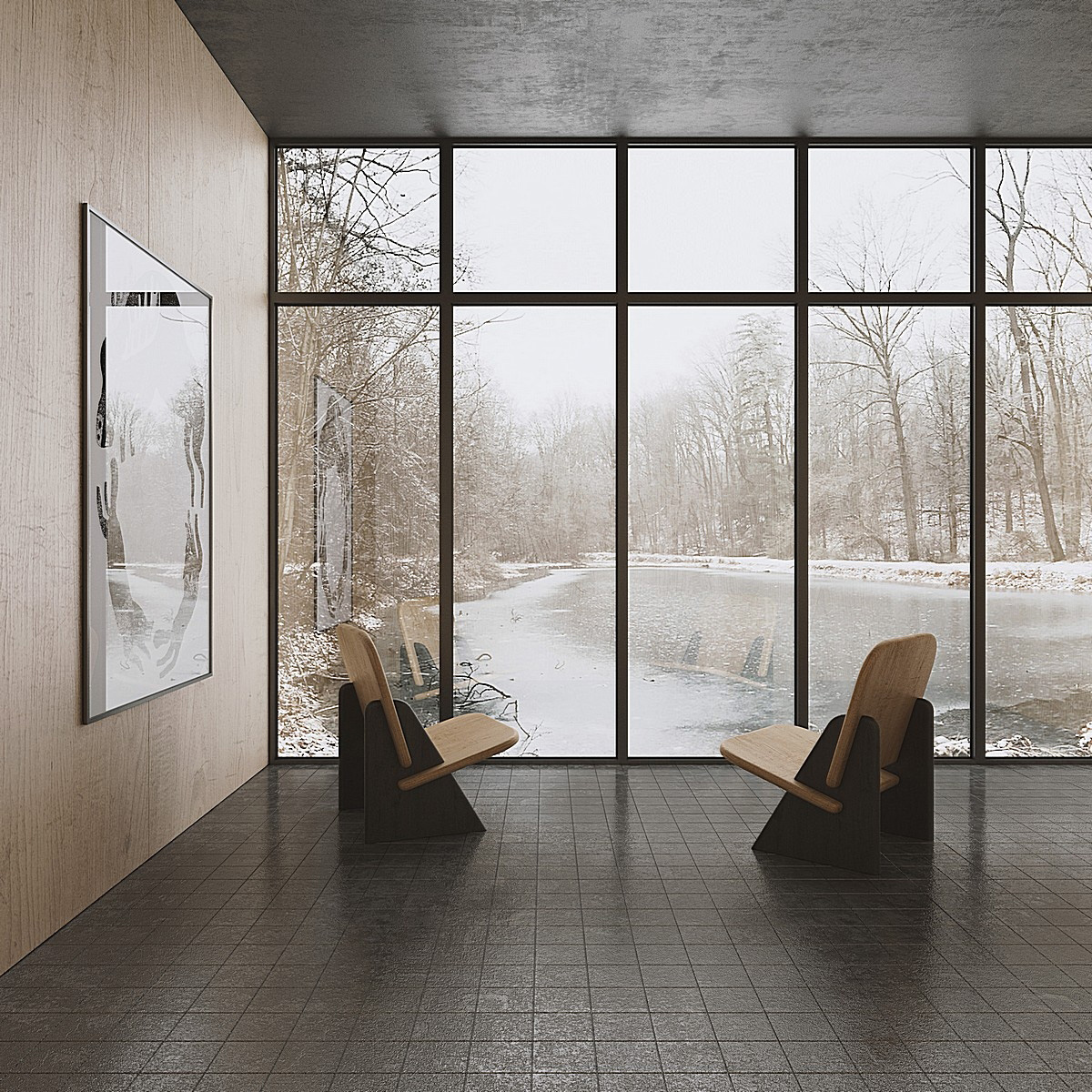 Looking through Russian manufacturer Prolli's portfolio it's interesting to see the eclectic mix of furniture running throughout. Situated in Moscow, Polli is producing a variety of simple forms contrasting with some abstract styles dedicated to the centenary of the Bauhaus. Certainly striking and full of colour!
Maybe I picked out one of the more classic forms from their selection but I was especially interested in the 'Dolmena' chair as it's a deceptively simple lounge chair consisting of two pairs of twin parts. Handcrafted from oak, this chair comes in black, natural, and a natural and black finish. The contrast of the black and the natural oak is very enticing, reminding me of Jean Prouvé's chairs with the contrasting metal frame.
These chairs feel much more attune to nature with their complete wooden frame. It's also unique in the fact that they are collapsible linking back to this idea of then being easy to assemble and disassemble. A primitive and simple design that harks back to the original idea of stacking wood to create something of function. You don't get much more original than that.