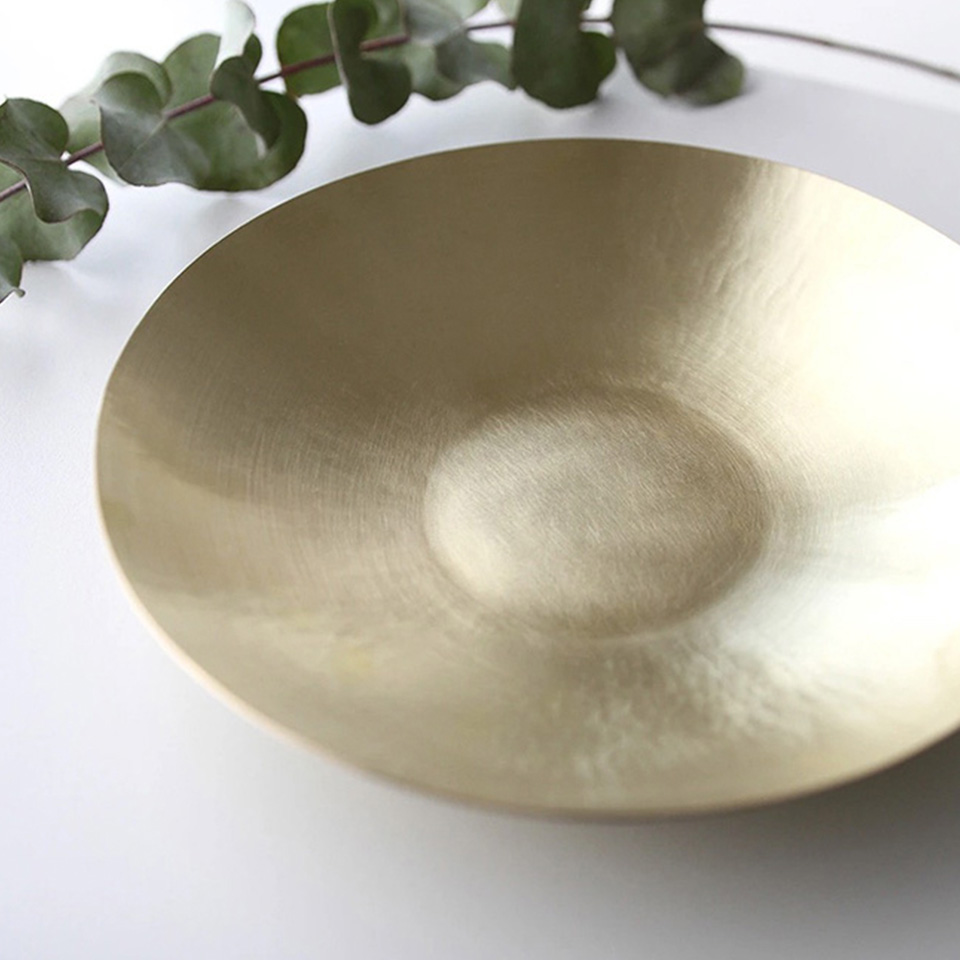 Just as the different clays in pottery bring a sense of depth and mystery, so does the weight and purity of a metal. I haven't really discussed Takeo Suhara's work in much detail due to the popularity of them. These beautiful brass utensils under his studio name 'Yuta Craft' really d
Takeo Suhara is a talented metalworker who lives and works in Minoh, a prefecture of Osaka in Japan and today we wanted to share a few photos of his work and others from inside his studio.
When I was introduced to the work of metalworker Takeo Suhara I was instantly hooked, the simplicity in his work is contrasted by the small markings that run across the surface of the pieces.